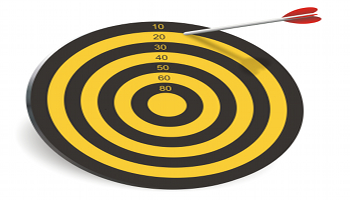 This post was written by guest author Baltimore Chop.
Everyone knows that social media users tend to be pretty savvy, at least about social media topics. What escapes most business though is that they're also the most savvy customers you'll ever encounter. As a business, brand, band or non-profit you need to be equally savvy. Its not quite as easy as just creating a few profiles and promoting as hard as you can. Many businesses are unwittingly turning customers off with their poor social media tactics.
Here are ten common mistakes that businesses make online every day, and which the savvy marketer will avoid at all costs.
1. Always Be Closing. It can be tempting to use social media to do nothing but sell, sell, sell all day every day. You must keep in mind though that your customers generally use social sites for fun and relaxation. If they've given you the privelege of connecting with you online, don't abuse it by over-selling to them.
2. Offer 'specials' that aren't special. Lots of thirsty people would be glad to hear about a $1 beer special, but if all you've got to offer is $4 Guinness' on Tuesday from 4-7 pm, all you're really doing in producing noise and static. When you promote specials, make sure your customers are actually getting a deal. The rest will take care of itself.
3. Overscheduling. There's one certain non-profit here in Baltimore that holds fundraisers once a month. They're a great cause and very web-savvy, but they spend a month promoting April's event, and then immediately begin promoting May's event, which becomes tedious quickly. Schedule special events carefully and promote them with increasing frequency as the date approaches.
4. Begging for attention. There's an ongoing trend in which large foundations will grant money to the non-profit or project that garners the most support in a poll. While this works in theory, it often devolves into a rigged-up popularity contest, and can result in donor fatigue the same way repeated appeals for donations can. Try to never appear desperate online for any reason.
5. Treating social media as one-way communication. Everyone understands the importance of being able to talk to customers, but just as important is the ability to listen. If you're not hearing and responding to feedback online, you're making your customers feel un-valued and missing out on potential future sales and ideas for improvement. If they talk to you, talk back.
6. Market behind the curve. Don't wait until Sunday morning to mention you're serving brunch. Don't promote your band's Saturday gig on Friday. If your customers have already made plans, they're not likely to change them on your account. Anticipate people's needs and fill those needs before the customer finds someone else to.
7. Competing with the competition. It sounds counterintuitive, but you should absolutely cooperate with the competition online. When a Baltimore nightclub flooded on a recent weekend, it was easily able to move it's events to other venues, in part because it had those venues as co-operative contacts on social media sites. This example holds for all types of business. If you send someone else customers, they'll probably send some your way as well.
8. Being unaware of the competition. This can easily lead to redundancies and confused customers, sort of like two women at a party wearing the same dress. It's important to be aware of what others are doing in your field and plan your strategies accordingly. This is true both online and off.
9. Poor site design. Many social media sites like Twitter and Myspace give users a lot of control over their page design. Use this as an opportunity to re-inforce your brand, but don't overdo it. Some pages can take forever to load, and when they do they're virtually un-readable. If your page is hard to read, people will not read it. Period.
10. Fail to update regularly. If your contacts want to know what's going on with you, they may not surf over to your website, but if they're already on Facebook, they may look you up there. If the newest information they find there is two weeks old they're going to be unimpressed, and likely turn their attention somewhere else. Using social media has to be an ongoing and constant commitment.
What can you do? Take a few minutes today to look over your social media pages and try to identify these specific problems. Look at them they way you imagine a customer would, or better yet, ask some actual customers if you're guilty of these social media sins. Asking customers to criticize you can be painful and uncomfortable, but will be worth it in the long run.

.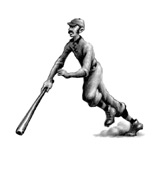 The Baltimore Chop is an anonymous blogger based in North Baltimore. The Baltimore Chop Blog is updated daily and covers Baltimore's indie scene, cultural events, and the people and places that make Baltimore the Greatest City in America. .



*Photo by Ilco
Tags: baltimore chop, errors, marketing, marketing mistakes, mistakes, online