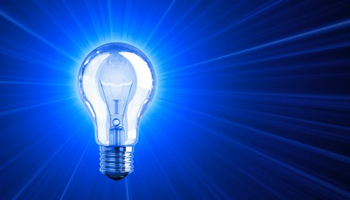 Sometimes the hardest thing about being a blogger is coming up with blog post ideas. Blog ideas can sometimes be easy to think of, but other times a blogger can come down with a tough case of writer's block and even a single post can be impossible to write.
Blog post ideas and prompts can help bloggers get back into the game after being sidelined by a lack of ideas. These 10 blog ideas should be able to help you come up with killer content the next time you get stuck.
1.) Top 10 Best Blogs – This blog idea is to write about other blogs that are related somewhat to your blog niche. Create a list of the top 10 best blogs, and give a sentence or three about what makes them so spiffy.
2.) How To – People love to learn how to do new things. A quick "how to" turns you into an expert and a resource by giving your readers a bit of useful instruction.
3.) A Review – If you are out of blog ideas, write a review. Folks love to get other's opinions before they do or buy something, so speak up. Try to keep your review on point, but you could review anything from a local restaurant to another blog.
4.) A Worst of List – This blog post idea works best if you can keep it a little light and pertinent to the other things you post. You could make a list of the worst outfits you wore on first dates or which companies have the worst music when you are on hold with customer service.
5.) Steals and Deals – This blog idea is sure to be a winner. People love to get a discount, and they will love you if you can tell them where to find it.
6.) Free Stuff – One thing that folks like even more than a discount is something for nothing. For this blog idea, create a list of free resources or where to get free things. Just be sure that you don't stray too far from your niche.
7.) 101 Places – People like to read lists, and these long lists are great blog post ideas if you make each point on the list short. A list of 101 places to get pizza in New York or a list of 101 places you want to visit before you die are just a couple of examples of how to make this work.
8.) Why? – You probably got into blogging because you have passion and knowledge in one particular area. You probably know why something does what it does, and you could explain that to your readers. You post could be about why the sky is blue or why your neighbor wears short shorts when he mows the lawn. These blog post ideas can be both helpful and popular if done right.
9.) Strategies – People want to be better and more effective, and this is why these blog ideas are often such big winners. If you can tell people something that will get them ahead and make their lives easier, not only have you succeeded in creating a post, you make a winner that will bring readers back again and again.
10.) Shortcuts – One of the top blog post ideas you could do is a list of shortcuts. These could be shortcuts for video games, for navigating an operating system or for getting through airport security faster. No matter what the shortcut is, if it is niche related, your readers should be in love! Shortcuts make people's lives easier, and these blog ideas will make you a valuable resource to your visitors.
.
This article is written by Kevin Moor who writes for online-virus-scan.org, a site reviewing and testing various online virus scan issues.
Tags: Blogging, Blogging 101, ideas, Kevin Moor