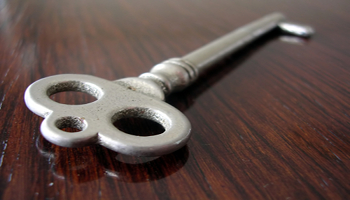 Blogging isn't new.  In fact, there are over 50 million blogs in existence.  Some are news related, others deal with sports, finance, or hobbies.  No matter what you're interested in, there is most likely at least one hundred blogs you could read on your favorite subject.
But, good blogging is quite rare.  Out of the 50 million blogs that exist, very few of them are highly functional sources of information.  Most blogs are just skeptics ranting and raving about a particular topic.  There is no life, no strategy, and no validity in those blogs.  Good, solid blogging is rare so when you encounter it, you're knocked off your feet.  As the reader, you're captivated and want more.  You are excited about updates and you peruse through the archives to find useful information that may have been published years ago.  You hand on every word the author types and you can't get enough.  That is a good blog.
Want to know the kicker about good blogs?  They aren't too tough to develop.  Don't get me wrong; it's no walk in the park to create a successful blog.  A lot of work is needed but it's not as difficult as a person might think.  Check out these tips for creating a successful blog.
Pick a topic and stick to it.  Readers are much more likely to visit your page if you blog about one or two topics compared to dozens.  Most people like consistency rather than change.  Blog readers are no different.
Update often.  Many people don't visit blogs because they aren't regularly maintained.  Create a schedule of when you will post blog entries and follow it.  Once again, consistency goes a long way.
Encourage discussions.  Blogs aren't solely about you telling your side of the story.  Blogs enable readers to chime in with their thoughts and feelings, too.  Ask questions and create an interactive community.
Ask for feedback from readers.  Chances are good that your readers want to see your blog succeed, just like you do; therefore, they won't be shy to offer their feedback on how you can improve their experience.
Post a variety of content.  Readers get bored with text-only entries.  Spice things up by including links to other articles, videos, and slide shows.  The more interactive, the better.
Form partnerships with other bloggers.  Instead of developing content on your own, contact other bloggers to see if they would be willing to guest blog on your site.  It's a great way to form a partnership and to gain exposure.  Don't forget to return the favor!
Create an email subscription list.  Most people don't have time to look through your site so you want to bring the content to them.  An email subscription list is easy to develop, maintain, and customize.
Be candid when posting.  Very few people like to read material that clearly lacks heart, passion, and honesty.  Make sure you're "shooting straight" with your readers.  They'll respect you tell them accurate information.
Give something away.  Whether it's a document you created on desert animals or a $25 gift card to Subway, find something to offer your readers.  When you show your appreciation by giving something away, your readers know that you are passionate about your work.  Blog readers love passionate people.
Remember that it's not about you.  It's about your readers.  When you make decisions about your blog, you should keep in mind that you are serving your readers.  Instead of asking yourself, "Will this make the blog better?" ask, "Will this make my readers happier?"
Successful blogs aren't created overnight.  In fact, it takes months or years to cultivate a great blog.  But, stick with it.  Continue practicing the ten tips described above and develop your own list of thing that make a successful blog.  The Internet awaits you and what you have to say.  Make the most of it.  Become rare and become great.
If you have any great blogging secrets of your own that aren't mentioned here, share them with us in the comments section.  We'd love to hear from you!
Eric Alpin

.


Eric Alpin is the Associate Editor of Folk Media and works for a telecommunications company in Baltimore, Md. He is a social media enthusiast, blogger, writer, and student with a passion for leadership and self-development strategies and techniques. Find out more about Eric on Twitter.



*Photo by debsch
Tags: Blogging, Blogging Secrets, Blogs, Tips and Tricks