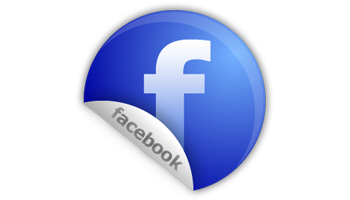 Facebook is one of the most popular social networks in the world. It gained a great number of interesting statistics and facts during its existence. Here are some of them…
Facebook has over 350 million users and more than 35 million of them shares videos, photos and statuses on their wall.
A-23-year-old woman created a group naming it "I Need Sex" on Facebook. It obtained a great response and she had 35 members within 10 minutes. The most shocking was that she attracted 100-50 of whom finally she slept with.
If Facebook was considered a country, it would be the fifth-largest country in the world, after China, India, the U.S. and Indonesia.
After Michael Jackson died, his page became the most famous page on Facebook. Before his death, the most popular person on Facebook was U.S. president Obama with 6 million fans.
Recently, the police used Facebook to catch criminals.
After changing its privacy setting in December 2009, Mark Zuckerberg's private photos became visible for everyone.
The creator of Facebook Mark Zuckerberg is the world's youngest billionaire.
Women 55 years and older are the most cheerful users of Facebook.
Facebook is the most widely used social site in the U.S. behind Google.
Every user on Facebook has an average of 130-150 friends.
Facebook users upload over 3 billion photos to the site each month.
There are more than 1.5 million pages on Facebook.
.
About the author: Roman is an Internet Marketer. He also specializes in Social Networking.