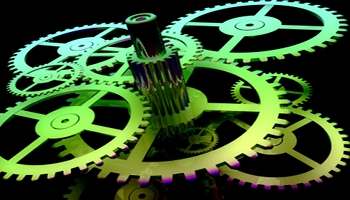 The point of social networking is to connect with people, whether it is family, friends, co-workers, or clients.  A lot of businesses have started to use Twitter to connect with customers because it is easy.  They can type a message of 140 characters or less and hit the send button.  Done.
There is a misconception that Facebook isn't the network for interacting with fans or customers.  That's not the case.  It just takes a different approach.
Here are 14 ways you can connect with your Facebook fans:
1.  Ask a question on your fan page.
2.  Request feedback about your brand or product on your page.
3.  Upload images relating to your brand and ask for funny captions.
4.  Make a commitment to update your fan page status three or four times a week.  Start today.
5.  Record a "thank you" video for your fans.
6.  Participate in conversations taking place on your fan page.
7.  Give away a prize.
8.  Post coupons.
9.  Create polls and surveys.  Make sure they aren't too bland.
10.  Ask your fans for new product ideas or for topics of discussion on your page.
11.  Develop a VIP list for fans who want to get inside information before everyone else.
12.  Send individual fans messages telling them that you value their business and partnership.
13.  Randomly select one day per week to receive some free gear.
14.  Create a Facebook Group for your business or join an existing group and invite your fans.
See?  Connecting with your Facebook fans isn't too difficult!

.


Eric Alpin is the Associate Editor of Folk Media and works for a telecommunications company in Baltimore, Md. He is a social media enthusiast, blogger, writer, and student with a passion for leadership and self-development strategies and techniques. Find out more about Eric on Twitter.



*Photo by clix
Tags: Facebook, networking, Social Media 101