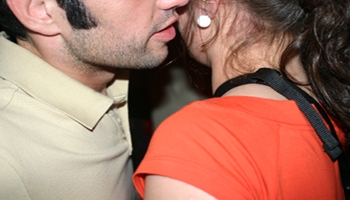 Social media marketing is new and it can be tough – it's a confusing topic, it takes a lot of time, and there are no definitive ways to measure results.  However, there are a few obvious secrets that go unnoticed but could make your social media marketing experience easier.
If you're new to social media marketing and you think everything is pointless, it's not.  If you're an experienced social media marketing vet and you aren't getting results, don't worry.  It's time for an adjustment.
These obvious secrets of social media marketing will make your life easier.  Trust me.
1.  Remember: everyone is new to social media marketing, not just you.
2.  Plan ahead (blog posts, tweets).
3.  Don't manage everything on your own; create a team.
4.  Develop a routine and stick with it.
5.  Devote a block of time to social media instead of an hour here and an hour there.
6.  Connect in person with your social media fan base.
7.  Try something different at least once a week.
8.  Find someone who can help you with your weaknesses.
9.  Construct a content creation plan for your blog posts.
10.  Solicit feedback from your followers and friends.  They will tell you what they want.
11.  Don't just post information, have conversations.
12.  Outline achievable goals and objectives for your social media presence.
13.  Attend a conference or tweetup.  It will inspire you.  I promise.
14.  Step away when you get frustrated.
15.  Market yourself and your brand wherever you go.
These secrets make a difference but each of these may not work for you or your company.  Find out what works and run with it.
Social media marketing doesn't have to be a taboo subject any longer.  How can these obvious secrets change your social media marketing?

.


Eric Alpin is the Associate Editor of Folk Media and works for a telecommunications company in Baltimore, Md. He is a social media enthusiast, blogger, writer, and student with a passion for leadership and self-development strategies and techniques. Find out more about Eric on Twitter.



*Photo by caz777
Tags: branding, marketing secrets, Social Media 101, social media secrets