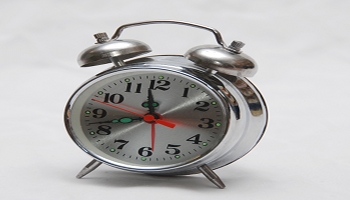 It would be an understatement to say that social networking users spend a lot on time on Facebook.  In fact, it was recently estimated that over 8.3 billion hours are spent on Facebook each month.  That's a lot of time!
Instead of seeing how much time is spent on Facebook, I'd like to see how much time is wasted on Facebook.  It's quite easy to get caught up in checking statuses, looking at profiles, scanning pictures, and using applications.  Yes, Facebook (and other social networking sites) can be addicting.
But, as a working professional and social media leader, you need to seperate day-to-day usage from social media overkill.  You can't spend four or five hours each work day managing your Facebook account.  It wouldn't be good for you or your company.
Here are a few ways to overcome time-wasting Facebook activities.  Facebook can control your life, and your business, but if you manage your time and activities wisely, you'll be able to thrive, not drown, in Facebook.
1.  Stick to a social media schedule.
2.  Designate a specific amount of time each day to Facebook.
3.  Create a Facebook to-do list and don't stray from it.
4.  Limit the number of applications you use.
5.  Use a HootSuite or TweetDeck to manage all of your social media accounts at once.
6.  Link your Twitter and Facebook accounts.
7.  Clean up your friends list.
8.  Don't get involved with friend-exploiting games, such as Mafia Wars or Farmville.
9.  Hide inactive friends on your feed.
10.  Limit the number of groups or fan pages you join.
11.  Only RSVP "Yes" to events you will definitely attend.
12.  Configure your router to only allow Facebook visits at certain times during the day.
13.  Keep your Facebook Chat status to "Offline" (and don't change it unless it's really needed).
14.  Train another person to handle some of your regular social media duties.
What ways do you limit the time you waste on Facebook?  What advice would you give to others who have lost their Facebook freedom?

.


Eric Alpin is the Associate Editor of Folk Media and works for a telecommunications company in Baltimore, Md. He is a social media enthusiast, blogger, writer, and student with a passion for leadership and self-development strategies and techniques. Find out more about Eric on Twitter.



*Photo by hisks
Tags: eric alpin, Facebook, time management, tips, Tips and Tricks, Tricks, wasting time