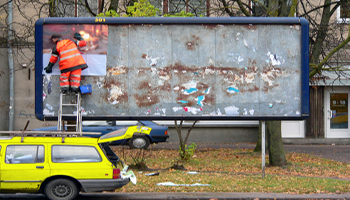 One of the best ways to keep yourself afloat in the Web 2.0 ocean is through promotion…but it isn't an easy thing to do.  In fact, it takes most people years to figure out the proper promotion strategies for their brand or business.  Well, you don't have years.  You needed good promotion yesterday.
In today's world, there are thousands of promotional opportunities out there that you and your business can try.  I've only listed 23 of them here but this list is only intended to get your brain moving in the right direction.  Don't stop here.  Consider this list the first lap of the Daytona 500.  There are plenty of other opportunities out.
I urge you to try out a few of these methods, even the ones that scare you.  You never know, detailing your vehicle with your website and Twitter username might payoff in the long run.  See what works and what doesn't work.  Eventually you'll find the perfect marketing strategy for your business…
1.  Write a guest post (Want to write for Folk Media? 
Contact
us!)
2.  Edit your email signature to include your Twitter username or LinkedIn URL
3.  Attend a social networking meeting, like a tweetup
4.  Participate in an event like Follow Friday on Facebook or Twitter
5.  Hand out business cards to people you meet
6.  Post comments and new threads on forums within your niche
7.  Build a website
8.  Purchase ad spots on other websites
9.  Detail your car with your website or Twitter username
10.  Design a shirt with your website URL on it
11.  Create an eBook and submit it to popular eBook sites, like Amazon or Scribd
12.  Design postcards and hand them out to everyone you encounter in a public place
13.  Buy ads in the playbill of a local production
14.  Host an event and have your business sponsor it
15.  Join different LinkedIn groups relating to your niche and promote your content
16.  Buy a ten second radio spot and just broadcast your URL or Twitter username
17.  Attend a public event, like a fair, and distribute freebies
18.  Have your URL written in the sky over a popular beach (Make sure you have a mobile-friendly website!)
19.  Make some videos and upload them to your own YouTube channel
20.  Get yourself listed in the Yellow Pages
21.  Interview someone with clout and post your interview as a blog post
22.  Create a car magnet with your information and post it on your car…and your friend's
23.  Purchase an ad with your local movie advertising agency




.


Eric Alpin is the Associate Editor of Folk Media and works for a telecommunications company in Baltimore, Md. He is a social media enthusiast, blogger, writer, and student with a passion for leadership and self-development strategies and techniques. Find out more about Eric on Twitter.
*Photo by vikush
Tags: ads, advertising, promotion