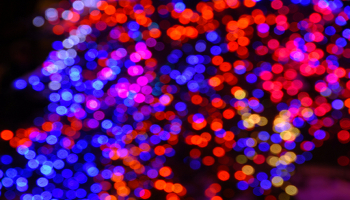 It's that time of year again–the time to put up the lights, buy tacky sweaters, and spend more time with your extended family than you really want. (That is why they call them extended, right?!)
Although you're busy during the end of November and thru December, you can't forget about your customers who are still turning to you. This is the busiest time of the year for shopping so if you haven't used social media at all for your business this year, you may want to start. You can capture A LOT of cliente and customers by simply engaging with them and marketing your awesome products. Even if you have a more robust or labor-intensive product, such as roofing repairs or carpentry, you can still gain exposure because customers are looking to spend that lovely green stuff they've earned through holiday bonuses and great grandma Marge.
Here are 25 ways to engage with your customers and clients this holiday season:
Ask…
1. What your customers are planning to do for the holidays
2. Who has or has not done their shopping or who is definitely waiting until the last minute
3. Who has considered donating a gift to an orphanage this holiday season
4. What songs your customers love to listen to around the holidays
5. What traditions your customers engage in
6. What movies your customers love to watch during the holiday season
7. How you can make your customer's holiday season brighter and better
8. What your customers do when they are snowed in
Post…
1. Images or videos of your office decorated
2. Images of yourself dressed as different holiday characters
3. Holiday specials that your company is offering
4. Your favorite holiday tunes
5. Videos of lights, holiday feasts, or mounds and mounds of gifts
6. Holiday images that your customers have to guess or write captions for
7. Clips from classic holiday movies or TV specials
8. Holiday trivia information or questions
9. Memorable quotes from holiday movies or TV specials
Share…
1. Your favorite holiday memories (and then ask for their favorite memories)
2. Your holiday plans (and then ask your customers what they'll be doing)
3. What you do with all of the gifts you don't like or want (and ask your customers what they do)
4. Your favorite holiday dish (and ask your customers what they love to eat)
5. How you get through the holiday season and all of the stress that comes along with it (and ask your customers how they manage)
6. A holiday special offer or a contest for everyone who joins your email list
7. How what your company will be doing for the holidays (donating money to charity, holding a dinner, etc.)
8. Tasty holiday recipes that your customers will enjoy

.


Eric Alpin is the Associate Editor of Folk Media and works for a telecommunications company in Baltimore, Md. He is a social media enthusiast, blogger, writer, and student with a passion for leadership and self-development strategies and techniques. Find out more about Eric on Twitter.

*Photo by
Tags: Christmas, engagement, Engaging, Facebook, fans, Followers, Holiday Season, Holidays, Twitter