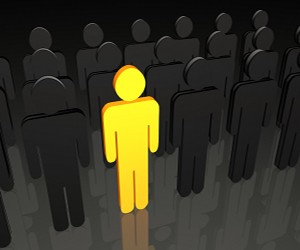 Have you heard the big news?  Yes, it's really true – social media is tough to understand and grasp.  In fact, it's even difficult for the "experts" to keep up with the advancements, new applications, and theories that are popping up around us.
What can I say?  Social media is confusing.
Well, I'm here to help you in your journey to understand social media a little better.  I've found five articles that have been published in the past few days that will help you grasp the concept of social media on a more fundamental level.  Sure, it might take some time to fully put these concepts into practice, and to grasp their power, but your exposure to them will help you exponentially in the long run.
The Social Media "Pro vs. Con" Argument
Engagement: Are Social Media Better at Destroying Value Than Creating It?
One of the toughest things to understand about social media is the classic "Pro vs. Con" argument.  You've probably heard it before.  It goes something like this…
"Social media creates a better connection with my customers but it also makes me vulnerable to critics and negative publicity."
Yes, that's true.  The key isn't weighing the positive benefits over the negative implications that social media can bring.  It's choosing which one you're going to have for your business – positive PR or negative consequences – and getting there.
The article above states both sides of the argument but the author is quite bias toward the positive end of things.  Even still, it gives great information and allows for any one to understand the argument pressing between businesses and social media experts.
Social Media in Small Doses
3-2-1: My Quick Social Media Strategy
If you've ever researched social media strategy or what kind of actions to take to develop a high quality social media profile, you've probably been overwhelmed at your findings.  Most "experts" advise that a person needs to make social media presence their full-time job.
Unless you were hired as a social media marketer, that most likely isn't going to be the case.  You aren't going to have the time or resources to spend all day behind Twitter, Facebook, LinkedIn, and YouTube.  You probably wouldn't mind it but you've got a laundry list of other tasks to get done throughout the day.
If you've looking for a quick and effective approach to social media, the 3-2-1 social media strategy is a great place to start.  It lays a foundatoin for understanding social media presence and it gives you solid action steps developing a good name for your company or brand.
The Elusiveness of Trust
25 Simple Ways to Earn Trust In Social Media
Trust is important no matter what you're doing in life but it is especially important as you engage your social media followers and friends.  If your potential customers don't trust you, they won't buy your product, visit your website, or pass your information on to friends.  See?  Trust is super important in the social media world.
Believe it or not, trust is easier to build than you think.  Using the 25 ways outlined in the article, you should be able to build trust almost immediately with the people you encounter both online and offline.
Trust is the key to social media success.  It is the foundation of everything – conversation, action, connections, purchases – and needs to be a priority for you and your company.

.


Eric Alpin is the Associate Editor of Folk Media and works for a telecommunications company in Baltimore, Md. He is a social media enthusiast, blogger, writer, and student with a passion for leadership and self-development strategies and techniques. Find out more about Eric on Twitter.

*Photo by clix
Tags: argument, novice, novice social media, Social Media 101, social media basics, strategy, trust