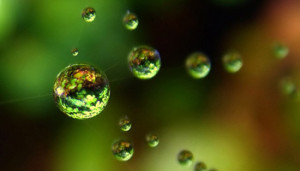 Here are three quick tips that will help you attract more customers online.
1. Capturing emails
Email is king for the online marketing world. I'm a huge fan of using social media like Twitter, Facebook, Linkedin and Youtube. But email still beats these with it's direct outbound communication. If you are not collecting visitors' emails – why not?
I've written about how to create an email marketing strategy here.
2. Dish up some social proof
Social proof is basically using the presence and words of other people to lend you credibility. This is done through testimonials, blog comments, and other things people say about you.
Blogs make this easy to get feedback using the comment feature. I'd recommend using WordPress to power your blog and a nifty little commenting tool Disqus to power your comments. The idea is to invite feedback on your site. Invite prospects to ask questions, leave feedback and provide testimonials.
One trick to doing this is to have a group of established customers "seed" the conversation. Personally ask your current customers to comment on blog posts which shows social proof. No one wants to be the first to comment.
3. Create more content
Finally, create good content that attracts website visitors. The goal is to have a way to capture email addresses and show social proof first, then start bringing customers to your door.
Good content can include text, photos, audio or video. Focus on helping people and solving their problems. By solving your prospect's problems you are demonstrating that you are a person and business that cares about helping THEM.
Now go take action and start attracting more customers this week for your business.
.
Joel Mark Witt is the Publisher of Folk Media and author of 21 Days To Twitter Leadership. He is a producer, author, and speaker who consults with businesses and nonprofits on how to use social media in marketing and communications. Get more from Joel on Twitter or Google Buzz.
.

*Photo by ecstaticist
Tags: content marketing, email marketing, Joel Mark Witt, social proof