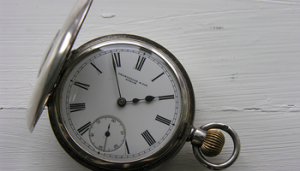 Scheduling gives you freedom
You are a busy person and social media marketing can take A LOT of time. If you're not careful it can drain your productivity. By learning the fine art of scheduling your online content you can save time and triple your effectiveness.
Back to the future posting
You're probably asking "what is he talking about – schedule my content?"
First, remember that content (Twitter posts, blog posts, online articles, Facebook updates, etc) are the currency of the internet. You are as good as the content you produce. If you're business isn't producing content on a regular basis, you need to develop a content strategy.
But creating all that content takes time. Just think of how long it takes you to log onto Twitter each day to make one or two updates. Just the login time can be a pain and you might give up.
The best advice I can give you is to schedule your Twitter updates and other posts online. This means that you can sit down for a few hour each week, write out a large percentage of your messages or posts and then schedule them to update in the future.
5 solid tips on scheduling content
Here are my best ideas around scheduling content for your business.
Identify which systems already allow updating. For example, WordPress has a scheduling feature built in to the system. Of course other applications like Twitter and Facebook don't so you'll need to…
Use a tool. Hootsuite is an excellent free application that will give you the power to schedule updates for Twitter, Facebook, MySpace, Foursquare and LinkedIn.
Batch your writing. The secret to posting in the future is to batch all your messaging and writing. For example, after you finish writing a blog post on Monday that will go live Wednesday, consider pulling small snippets of text and scheduling tweets and Facebook updates to go out throughout the week.
Balance your broadcasting with discussion. Be sure you aren't becoming a one-way channel of information. Discussion is second only to content on the web. Set up some alerts with Google or Tweetbeep to stay on top of discussions you can enter.
Create an editorial calendar. This idea has helped our team stay topic focused over the long term. Take a blank calendar and write down the content by week or day that you want to cover for your business. If you follow this calendar you're life will be much easier when it comes time to sit down and write.

Today's Action step: Schedule a piece of content for the future
Take the next 10 minutes and schedule a piece of content for the future. If you'd like to schedule a future piece of content for Twitter or Facebook,  go get yourself a Hootsuite account and schedule a message for tomorrow.
Today's exercise is designed to get you familiar with the notion of scheduled content.
Now go take action.
.
Joel Mark Witt is the Publisher of Folk Media and author of 21 Days To Twitter Leadership. He is a producer, author, and speaker who consults with businesses and nonprofits on how to use social media in marketing and communications. Get more from Joel on Twitter or Google Buzz.
.

*Photo By Howard Gees
Tags: Google Alerts, hootsuite, scheduling, tweetbeep, Wordpress, workflow