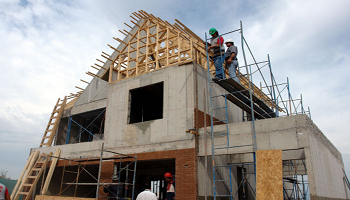 Believe it or not, most people don't have an online reputation or if they do, it's not a very good one. Your online reputation is critical to your amount of influence on other people, including clients, co-workers, and partners. If you have a solid reputation, individuals have a tendency to trust you more and open up to you. Without a solid track record, you are opening yourself up to ambiguity from your clients because of trust and security issues.
Trust is key in the online game and your reputation will help you immensely.
In order to help you with forming your online reputation, I've outlined five methods below. Let's see how we can get you to become an online superstar…
1. Set up a blog – Without a doubt, this is the best way to create a online reputation for yourself. Why? Because everyone uses search engines to find information. If you are meeting with a new client, chances are they have searched the Internet for you to find out more information. If you make it freely available, people find you to be open, honest, and connected. Your blog doesn't have to be much but it should exist so people can locate you and find out more information.
Tip – When registering for your blog, use your name or the name of your company in the URL. This will make you easily searchable and recognizable.
2. Go tweeting – Twitter has become extremely popular in a short period of time and it doesn't look like it will be vanishing anytime soon. If you want to create an online reputation, begin using Twitter to share worthwhile information. Once you generate a list of followers, you will begin creating your sphere of influence. This will help you when you're looking for clients and customers.
Tip – Make sure that you tweet about a variety of topics to show people you know how to "let your hair down." This helps you become more trusting and approachable.
3. Share links – People crave information and if you happen to deliver the information they're looking for, you have immediately garnered a reputation. Begin to set up accounts at delicious and Tumblr in order to share links and pages you find interesting. Your information sharing techniques will prove that you are reliable and that you are open to new ideas–two qualities that most people seek out in their relationships.
Tip – The same rules for tweeting apply for sharing links; share a variety of information.
4. Comment – One of the easiest ways to build a reputation is through commenting on articles, pages, and blogs. Most sites have some sort of community and if you can get into that community, your reputation and sphere of influence will begin to grow. Be precise with your comments and make sure that you are engaging and asking questions. This will spark side conversations, which lead to private messages, potential partnerships, and even clients.
Tip – Don't make enemies on blogs because it WILL come back to haunt you. If someone doesn't agree with your opinion, keep cool and let it go.
5. Recommend others – You can recommend others in two ways, using your blog or using LinkedIn. If you regularly maintain your blog, give a shout out every now and then to the people who you trust or know provide quality service. This will show your community and potential clients that you are able to give credit where it is due. LinkedIn allows users to recommend other people in various ways and your recommendation will appear on both your page and the page of the person you commended. If you network using LinkedIn, this is a great way to show you're a team player.
Tip – Keep your recommendations short and sweet; the less fluff the better everyone looks.

.


Eric Alpin is the Associate Editor of Folk Media and works for a telecommunications company in Baltimore, Md. He is a social media enthusiast, blogger, writer, and student with a passion for leadership and self-development strategies and techniques. Find out more about Eric on Twitter.

*Photo by Concrete Forms
Tags: Blog, building a reputation, commenting, comments, eric alpin, LinkedIn, online reputation, Recommendations, reputation, sharing articles, Tweet, tweeting, Twitter