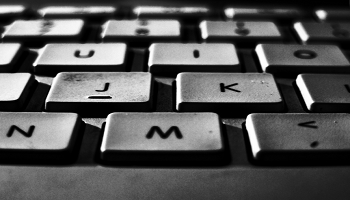 This post was written by guest author Chris Tompkins.
With the numerous books being published on social media marketing, intense media coverage and more people joining sites such as Facebook and Twitter than ever before, it is obvious that many of us are hungry for social media materials.
Since more people adopting the use of social media channels, the need for new resources that will help us utilize them in a more effective manner is great.  Honestly, it is extremely encouraging that so many people are eager to learn before they act, rather than just plow blindly ahead.
With that said, I wanted to share a useful list with you. This list focuses on a few social media blogs that I suggest you visit. As these are well known, they may have appeared on other lists, but who cares – they have great information!
The blogs below are not only informative, but they offer great tutorials on new and existing social media tools, talk about the latest technological advances, offer free downloads….and can be pretty entertaining at times.
So, without further ado, here is my own personal list of favorites blogs (in no particular order):
Mashable
This is my top favorite. A great blog with loads of content and so many updates it only makes sense to subscribe to the RSS feed or be left behind. No nonsense advice, lots of fresh perspectives and multiple bloggers make this one a slam dunk in my opinion.
Chris Brogan
If you have read the amazing Trust Agents (which I absolutely love and endorse 100%) then this is the blog behind one of the authors – Chris Brogan. Great blog, great information and written in an engaging, conversational style.
Social Media Today
Another site in the same vein as Mashable, with comprehensive content written by many different authors. This is another one with so many regular updates its a smart idea to subscribe to the RSS feed.
Guy Kawasaki
Terrific blog from the ever-present Guy Kawasaki. He talks about anything and everything from upcoming tech conferences to how to build iphone applications. Always an enjoyable read and his positivity is catchy.
Ma.tt
Another extremely interesting blog with one heck of a blog design. Matt Mullenweb (aka PhotoMatt) dishes the dirt on many topics and is heavy on video, pictures and great content. Worth a look to see if it is a good fit for you.
Altimeter Group
This offers a holistic approach to emerging technologies (which I support). If you liked the book "Groundswell," this blog will be right up your street.
Rashmisinha
I like this one as it really dives into more technical subjects and discusses them in an easy to understand way. Worth a look for sure.
Seth Godin
The wonderful blog of Seth Godin, author of more books on marketing and sales than you can shake a stick at (most recently the bestseller Linchpin). I enjoy Seth's take on the social media and his posts are always well written, witty and full of takeaways.
TechCrunch
Are you more interested in the latest applications, toys and software to make the online experience more enjoyable? Then this is the blog for you. A clean and clear design and "regular folk" language make this a must-read for anyone who wants to stay up to date with the latest technology.
Now, let's remember that these are just some of my favorites. What are yours? What sites do you visit to get the best information? Please share them below! Also, let me know what you think about the sites I suggested. I would be interested to hear your take on them!

.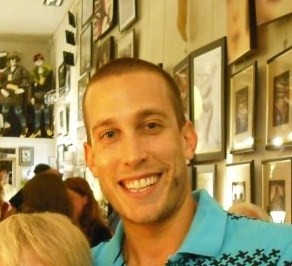 Chris is the CEO of Go! Media International, LLC – an integrated marketing firm specializing in cutting edge social media strategy and online marketing campaigns. Chris is a fundamental supporter of education in the online marketing technology sector (for companies and individuals) and speaks at national and international conferences alike. If you'd like to find out more, visit his blog or follow him on Twitter.



*Photo by Martin Kingsley
Tags: Blogs, chris brogan, Chris Tompkins, mashable, Seth Godin, Social Media 101, social media blogs