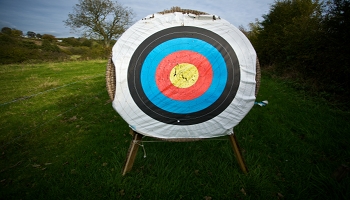 This post is written by guest author Samantha Casey.
Greetings Folk Media family! I feel honored to be guest blogging for you and sharing with you my business series, "Ammo for Your Arsenal." This series is designed to bring you empowering advice, tips, and tools that will help you in your day to day business as Professionals. Whether you are the CEO or are just beginning in the business world, this series will provide information which will be useful in all arenas. This Power Topic covers the art of Less Promise, Greater Delivery. Are you ready? Let's get started.
"Less Promise, Greater Delivery…"
What exactly does that mean? It's a short phrase yet, encompasses the formula to your success.  For business professionals, regardless of the industry we are in, or position we hold within the company, the critical element to our lifeline is the ability to satisfy our clientele/audience/fanbase. Without them, we don't exist. We want to provide every essential necessity to ensure they return to us for their services because they Trust and Believe in our business. We want to build relationships; lasting relationships with people who feel they know us, can relate to us, and are comfortable with us as their service provider.
Let's break this down a little further. Each half is the ammo you will need to continue growing your business, clientele base, and retaining those you already have loyal to you.
Less Promise: aka "Under Promise"
This is where many find themselves in hot water. It is easy to meet a potential client, business colleague, future investment partner, etc and find yourself promising them the moon, stars, sun, and every planet in existence. If you are capable of delivering that, yes, do it! However, it is much more wise to under promise what you will be offering, and wowing your audience when you exceed their expectations by light years. Err on the side of caution here. Confidence is key in how you present yourself and it is very easy to get caught up in wanting to impress your audience, with the result of promising more than you can follow through on, because you are so determined to bring these guys onboard. You can do that without delivering false expectations and your impression will be one that is deemed respectable. This relates to something as simple as when you state you will forward an email or as to when you commit to a project deadline. You want to create commitments which are realistic for your business model and are sure to be honored. Your word is one people will NOT forget–keep it simple; whether in an email or verbally spoken, your word is a contract of its own.
Greater Delivery: aka "Over Delivering"
Over delivering is simply exceeding the expectation you have set forth from what was originally promised to your audience. This is where you have promised a Honda, but have delivered a Bentley. You have committed to a delivery and have executed that delivery by means which are far beyond what your client was originally asking of you.
If you are a Graphic Designer, perhaps you promised your clientele a finished website in two weeks, but have delivered the final product in one. If you are a Recording Artist, perhaps you promised your fans a chat session on Twitter, but have gone live on UStream to interact instead. Over delivering can be appreciated in simple ways but the key to this is: you have delivered MORE than you had committed to. Your audience will thank you, your clients will trust you, and your image will be noteworthy as one filled with integrity. It is critical that your delivery is greater than what you have promised your audience. When you come through, your audience will be awed. Your clients and colleagues will remember this…and this is how you WANT to be remembered! You want to get in there and consistently build a solid reputation!
The Quickest Way To Destroy Yourself
As I know you are aware, the business world is full of many people who cut corners, are dishonest, and talk fast in order to earn a quick buck. Don't place yourself into that mold due to not keeping your commitments; once in there, you'll be fighting tooth and nail to get out! Your image will be destroyed. In the long run, more will be coming out of your pocket to salvage all that you have lost along the way therefore; taking the easy road is one that will detour before you reach the road of success. So, steer clear of that mold. Promise what you know you are capable of delivering, and take the time, even a moment, to commit to take it a step further by delivering more. Less promise, greater delivery.
The road to success begins with committing, and following through. Ultimately, this ammo will give you the essential tool to build your credibility and reputation as sound, reliable, and one that is focused on ensuring your clientele/audience/fanbase is satisfied. You do not want to tarnish your word. Negativity spreads like wildfire and it is much easier to be labeled with a sour image than it is to retain a credible one.
Keeping Your Commitments = Keeping Your Business
"Less Promise, Greater Delivery"
Make this your business mantra! Repeat it, use it, and follow it. It is your blueprint to creating a phenomenal and triumphant empire.
.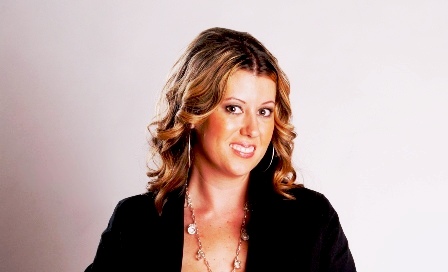 Samantha Casey is the founder and operator of Relentless Consulting Group, a firm that helps businesses and individuals market to the world. She is a blogger, reader, and networker with a passion for helping others and building strong brands. Follow Samantha on Twitter to find out more about her.

*Photo by LarryLens
Tags: Ammo, Ammo for your Arsenal, believe, Business, Business World, confidence, delivery, greater delivery, less promise, promise, Samantha Casey, trust