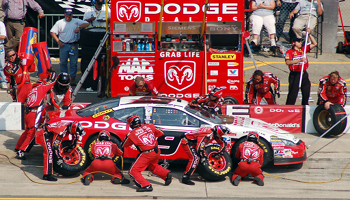 This post was written by guest author Samantha Casey.
Having a dynamic team working with you is an incredible, powerful force which will only continue to benefit your business.  Sure, it is great to feel independently successful; to look up at your office building overlooking the Pacific Ocean, with an immaculate interior design, and a client roster so impressive Tony Robbins would be wowed and say," That was all me!"
Yet, when having the dynamics of a team in place to help you reach and exceed your goals, you can propel your success forward in ways you wouldn't have thought.
It begins here:  Formulating Your Power Group – creating a group of individuals you feel comfortable, inspired by, and ready to reach new levels with.  Let's discuss the formula to building such a dynamic group:
Like Minded, Motivated, and Headed Forward
Creating your Power Group will be most beneficial when you find people who match your commitment, energy, vision, goals, and overall practice.
You may feel it best to have a Power Group of people from many different industries or backgrounds to bounce ideas, plans, and projects off of.  Bringing diversity to your Power Group can also help to gather perspectives that may have not been presented to you before.  Ideally, you want your Power Group to have the same vision for moving forward in business and to match your motivation.  This will also help you to stay on track towards your accomplishments and allow you to help your team achieve theirs as well.
Feels like Family
In my professional experience, I have found myself to be most successful when building solid relationships with those in my Power Group.  This is due to my Power Group being a group of individuals who, on top of having the same overall goals, motivations, and energy, are also helpful, supportive, and encouraging.  These are people I look to in moments of challenge for guidance, for thoughts, ideas, and suggestions.  You may find this  to be beneficial for you, too.
Also, I feel safe with this group of individuals as I trust their opinions, advice, and input.  Considering these points when formulating your Power Group can also help you to feel energized knowing you have a group of people who want to see you succeed, are rooting for you, and are there to lend a helping hand when needed.
Brainstorming and Challenge
Another great point about Team Dynamics and formulating your Power Group is not only the availability to brainstorm with one another, but also in challenging one another to reach the next level.  This is where matching each other's energy in the group is incredible.  When all parties involved share motivation, the group's energy becomes unstoppable.
Having your Power Group as a resource for bouncing around new thoughts and ideas, while also challenging one another, can lead to even more opportunities than you originally created.  This allows new ideas to form, new ways of breaking boundaries to generate, and creating new successes for you and your team to benefit from.
Accountability
Your Power Group is also great for creating an agenda, dividing it amongst equal parties, and creating accountability structures to ensure you are on track.  For example, you may be the Sales and Marketing expert on your team and have created a Marketing Plan.  This plan may require the design of a website for your clientele; therefore, you bring a Graphic Designer on board.  You may also look to a professional to handle your Accounting, and an Assistant to handle your daily calendaring, emails, trips, etc.
Or, in another example, you may have a Power Group that consists of people who you meet with once a week via conference call to cover a topic of discussion the group had agreed to the week before.  Therefore, every week covers a specific topic/agenda of focus and each member equally participates on the call, and with discussing the given topic.
Team Dynamics in the form of a Power Group = empowerment, progress, productivity, and comradeship.  It is a win-win situation for all parties involved and will only add to your incredible victories as a professional.
.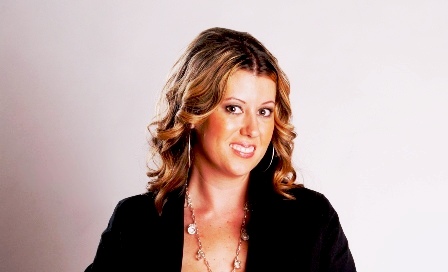 Samantha Casey is the founder and operator of Relentless Consulting Group, a firm that helps businesses and individuals market to the world. She is a blogger, reader, and networker with a passion for helping others and building strong brands. Follow Samantha on Twitter to find out more about her.
*Photo by wishymom
Tags: accountability, Ammo for your Arsenal, assistance, guest post, motivation, power group, Samantha Casey, team work, teams, teamwork, working in a team