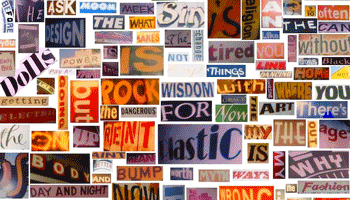 What you write on Twitter will make or break the way people perceive you. It is important to have a game plan for what to Tweet.
Here are five social media strategies recorded last week during my daily audio updates on Utterli. (Utterli is a free voice recording service that allows you to record a message using your cell phone and then post that message to the web). .
Monday: What To Write About On Twitter

Tuesday: Why You Should Think Before You Tweet

Wednesday: What To Write About On Twitter (Specifically)

Thursday: How To Write A Twitter Post

Friday: 3 Questions To Ask Before You Tweet


.
Joel Mark Witt is the Publisher of Folk Media and author of 21 Days To Twitter Leadership. He is a producer, author, and speaker who consults with businesses and nonprofits on how to use social media in marketing and communications. Get more from Joel on Twitter.
.
Get the book "21 Days To Twitter Leadership" The Step-By-Step Guide On How To Twitter, Get Twitter Followers And Position Yourself As The Leader In Your Industry In Less Than 10 Minutes Per Day.


*Photo By Darwin Bell