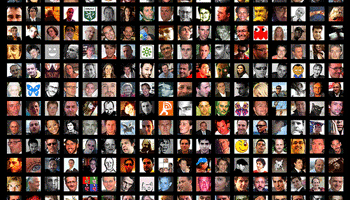 It's tough to keep up with social networking.
Websites are constantly cropping up and it's difficult to determine whether every site is worth joining.  However, one truth can be said – Twitter and Facebook don't seem to be going away anytime soon.  But, how can a blogger or a startup business use these two social media giants to their advantage?  The answer lies in post automation.
Post automation is a pretty simple concept.
Basically, your blog posts and website updates are automatically sent to Facebook as notes and to Twitter as linked tweets.  Not only does this save you a lot of time, but it can also generate a lot of exposure and site traffic.  Personally, I've seen some great benefits from the post automation process.  Many people who wouldn't know about my site are able to see my updates and content just by being my friend or following me.  You never know who your blog post is going to reach so why not utilize the tools available to you?
Facebook is probably the easiest place to begin the post automation process.
Once you have a Facebook account and are logged in to your main home page, or news feed, select the "Applications" box in the lower left hand corner of the window.  Once the menu has expanded, select "Notes."  This will take you to your notes application and you will be able to see the notes that your friends have posted.  Towards the right side of the window near the top, you will see a box that is titled "Notes Settings."  Click on the option to "Edit import settings."  Enter your website URL in the "Web URL" section and check the box agreeing that you have permission to use the content and it is not illegal or obscene.
Once finished, press the "Start Importing" button and you will be good to go.  From now on, any new post to your site will be detected by Facebook and a new note will be created and posted with the new content on your site.  Pretty simple and effective, huh?  Now, let's move onto Twitter.
As the title of this post states, I am going to be showing you how to create linked tweets from a WordPress blog.
If you are using other tools, such as Blogger, then you will have to research the plugins and applications available to accomplish this task.  WordPress has made this task fairly simple for us to accomplish, but it does include more steps than the Facebook automation process.  Once you are logged into your WordPress blog, just as if you were going to create a new post, select the "Plugins" option that appears on the left side of the page.  After you are in the plugins menu, scroll to the bottom and select "Plugin Browser/Installer" under the Get More Plugins section.
Under the "Search" section, type in "Twitter Tools."  There are other plugins to accomplish this process but I have found Twitter Tools to be the most reliable and manageable.  Once the search results are displayed, click "Install" next to the first search result, which should be a plugin called "Twitter Tools."  After the smaller window appears, select the red "Install Now" box.  You will be asked for your blog credentials and once you have put them in, click the "Proceed" button.
After the plugin is installed, select the "Plugins" option on the left menu once more.  In this menu, you will see "Twitter Tools" listed and then click the "Activate" button for the plugin.  Once you have activated the "Twitter Tools" plugin, we have a few more steps to complete.  Scroll to the bottom of the left hand menu, and under the "Settings" section, select "Twitter Tools."  At the settings screen, input your Twitter username and password.
After your Twitter credentials are entered, simply select "Yes" for the next two settings.  All other settings can be set to your specifications and don't have anything to do with the post automation process.  We're now finished with the Twitter post automation process!
As I noted before, post automation can have a great impact on the success or failure of your blog, especially if the process isn't working the way you expected or hoped. That being said, make sure to double check every now and then to make sure both post automation processes are still functioning properly.  Never forget – The more mediums you use to get your information out to the world, the better.

Eric Alpin is a social media enthusiast, blogger, and creative genius.  When he isn't maintaining his website, ericalpin.com, Eric enjoys editing and shooting video, traveling, hanging out with his friends and girlfriend, and playing sports.  Eric works full-time for a telecommunications company and is currently seeking his Bachelor's Degree in Communication Studies.
.
Subscribe to the Folk Media Insider eNewsletter. It's a free monthly newsletter packed with tips, tools, strategies and resources to take your business to the next level online.
*Photo by luc legay
Tags: eric alpin, Facebook, posting, Twitter