I've been using social media tools for a long time now. Back in 2003 I was working with a non-profit youth organization and some of the teenagers introduced me to the social networking site Xanga. I decided that it would be a great way to market and promote the services of the non-profit. Then came MySpace. Then came Orkut. Then came Facebook… YouTube… Twitter… and the rest is history.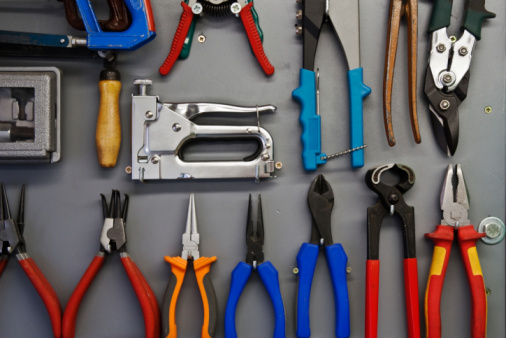 With So Many Sites And Options There Is A Need For A Simple Approach To Social Media Tools
The Pareto principle states that, for many events, roughly 80% of the results come from 20% of the effort. So basically, if you can find the 20% of efforts that will give you the biggest "bang for your buck," you are on your way to finding a more simple solution for social media tools.
Think Of Social Media Tools In Terms Of The Four Major Activities On The Web
There are four basic things you can do on the web.
Post text
Post photos
Post audio
Post video
That's it. Everything is a variation on these four activities. When you think about this in these terms you can start to get idea of which social media tools you will need.
Select The Best Social Media Tools For Your Business
My recommendation is to choose social media tools that make sense for your business based on your target customers. For example if you are marketing to Teenagers – don't worry about email marketing. They don't use email. Instead develop an SMS texting strategy.
There are some basic social media tools that I would recommend for most businesses.
Text – WordPress blog – Twitter – and Facebook account
Photos – Flickr account
Audio – A Podcast hosted by Libsyn
Video – YouTube channel
The final piece of your basic social media tools should include a Linkedin account – especially if you are a B2B business.
An advanced tip is to use a service like Hootsuite to tie all your accounts together and manage them under one application.
Imagine Simplifying Your Social Media Tools So You Can Actual Use Them
Social media tools are no good unless you can actually use them to grow your business or brand. Instead of setting up a social media account on every possible network – imagine actually setting up a few social media sites and actually using them.
Today's Action Steps
Consult with the person who works with you social media and make a list of all the services you are currently using. My guess is that they were setup early on without much strategy behind using them. Get a good idea of where you are at right now and how you can begin to pair down the social media tools into some basics making them more manageable and powerful.
Leave a comment and let me know what challenges you are facing in your business around social media. I'd love to develop more content to help you market better on the web.
Tags: beginning social media, social media strategy, social media tools