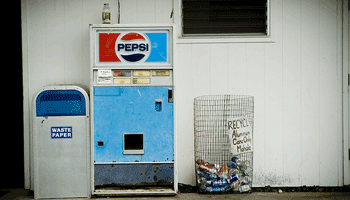 Last week, Pepsi announced that it would not be running any Superbowl ads this season.  Instead, the major soft drink manufacturer has elected to undertake The Pepsi Refresh Project, a $20 million social media campaign.  The project focuses on user submitted ideas to make their communities a better place.  Bold move?  Is Pepsi wasting a huge amount of money?
I don't think the move reallocation of funds is risky business.  In fact, I would say that it is riskier that other companies not employing the same course of action.  In a world that is steadily shifting towards social media interactions and Internet usage, the companies that do not adapt and shift will be left in the cold.  Pepsi is just leading the way.
On the other hand, if the project is not marketed in the correct manner, Pepsi might waste $20 million.  It is critical that the corporation inspires its tribe and leads a revolution.
Businesses and non-profits can learn a lot from Pepsi and their shift to social media.  Instead of marketing in the typical, and at times archaic ways, make a bold choice and undertake something that breaks the mold.  If you want to get noticed, one of the best ways is to revolutionize your industry.  Pepsi has shown us that it can be as simple as reallocating advertising funds.
No matter how the actual campaign turns out, one thing hold true – Pepsi has caught our attention.

Eric Alpin is a social media enthusiast, blogger, creative genius, and avid reader. Eric enjoys maintaining his website, ericalpin.com, editing and shooting video, reading, hanging out with his friends and girlfriend, and playing sports. Eric works full-time for a telecommunications company in the Baltimore, Md. area and is currently seeking his Bachelor's Degree in Communication Studies. Follow him on Twitter or Facebook.
Get the book "21 Days To Twitter Leadership" The Step-By-Step Guide On How To Twitter, Get Twitter Followers And Position Yourself As The Leader In Your Industry In Less Than 10 Minutes Per Day.
*Photo By silent (e)