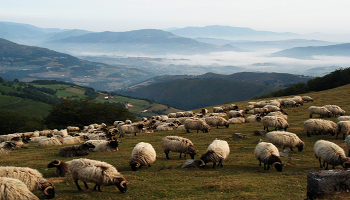 When I first picked up Tribes by Seth Godin in my local library, I wasn't immediately overwhelmed or impressed. In fact, I was wondering what all the fuss was over such a small book. The notion that great books needed to be thick and long-winded passed through my mind. After skimming its pages, I decided to check out the book and give it a chance. I'm glad I did.
The Heart and Soul
The message and concept of Tribes is simple: a person needs to be part of a group and wants to bond with other people who share similar goals and passions. However, Tribes is not a how-to manual for creating great groups. Instead, Godin lays out the benefits of leading a group of people, communicating with people who share similar interests, and growing together with like-minded individuals. Through stories and analogies, Godin inspires readers to lead, unite, and change their world.
Godin highlights many points throughout the book but there is a common thread: we need you. The world needs you. The world needs the abilities and passion you can bring. And, believe it or not, the world is ready for you. Godin states, "What I'm saying is that one person – okay, what I really mean is you – has everything. Everything you need to build something far bigger than yourself. The people around you realize this and they are ready to follow if you're ready to lead."
Tribes is a call to action to lead with vision, purpose, and faith.
The Disclaimer
Although it would be great to sit here and tell you that every person should own a copy of Tribes (I'm sure Seth Godin would appreciate that pitch), it's not true. In fact, I don't think most people should purchase the book. Tribes is a revolutionary book. It is a book that contains powerful information and directives to move ordinary people into extraordinary roles. I believe that if each person owned a copy of the book, most would put it down before page ten. Why? The message is too personal and involves too much risk.
If you are passionate about change and about leading a group of people, Tribes is for you. You don't need to be a "leader," to have charisma, or to have money to read Tribes; you just need passion, faith, and a desire for the betterment of the world around you. The book will not contain a specific formula for success; it will inspire you to find your own formula.
I highly recommend Tribes and feel that it is a book that can revolutionize the way we live. It is a quick and interesting read. As the old saying goes, don't judge a book by its cover. Tribes can change your life. To give you a sneak peak of some of the great content in Tribes, I have included some of my favorite quotes below.
A Few Quotes from Tribes
"The real power of tribes has nothing to do with the Internet and everything to do with people. You don't need a keyboard to lead…you only need the desire to make something happen." – pg. 6
"When you identify the discomfort, you've found the place where a leader is needed." – pg. 55
"Leadership is a choice. It's the choice to not do nothing." – pg. 59
"Every organization needs at least one thermostat. There are leaders who can create change in response to the outside world, and do it consistently over time." – pg. 102
"Change almost never fails because it's too early. It almost always fails because it's too late." – pg. 119
Additional Information
Seth Godin's Blog
Tribes on Amazon
If you purchase the book, I suggest you keep a pen and highlighter handy when reading to take any notes or mark any thoughtful passages.
Have you read Tribes? If so, what are your thoughts? What was your big takeaway?

.


Eric Alpin is the Associate Editor of Folk Media and works for a telecommunications company in Baltimore, Md. He is a social media enthusiast, blogger, writer, and student with a passion for leadership and self-development strategies and techniques. Find out more about Eric on Twitter.



*Photo by Jule Berlin
Tags: Book, Change, eric alpin, Passion, Review, Seth Godin, Tribes