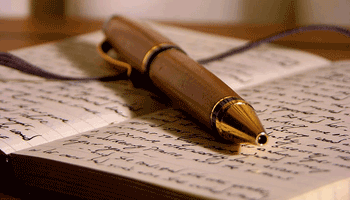 .
People think in stories and narratives – not in data and facts. Is your business taking advantage of the storytelling abilities online? In this audio series we cover the four "C's" of building a business narrative: Content, Characters, Crowd, and Capitalize.
Here are five social media strategies recorded last week during my daily audio updates on Utterli. (Utterli is a free voice recording service that allows you to record a message using your cell phone and then post that message to the web). .
Monday: Building A Business Narrative

Tuesday: Business Narrative: Content

Wednesday: Business Narrative: Characters

Thursday: Business Narrative: Crowd

Friday: Business Narrative: Capitalize

.
. .
.
Joel Mark Witt is a producer, speaker, and new media leader who writes about social media and its impact in the business world. He is also the Founding Director of Folk Media. Send him an eMail: joelmarkwitt (at) folkmedia.org or follow him on Twitter.
Subscribe to the Folk Media Insider eNewsletter. It's a free monthly newsletter packed with tips, tools, strategies and resources to take your business to the next level online.
*Photo by Olivander

Tags: Advantage, Audio Updates, Business, Business People, Business World, Cell Phone, content, Crowd, Free Monthly Newsletter, Free Voice, marketing, Media Insider, Media Leader, Media Strategies, Narrative Content, Narratives, Next Level, Photo, Storytelling, Voice Recording, Web Building, Web Business, witt