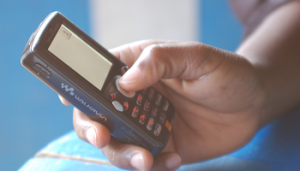 Join us for a free special training teleseminar where you will learn the concepts, the strategies and tactics behind using social media to generate leads and sales for your business.
Here's just some of the keys you'll learn by attending this event:
Why social media marketing is so important for you to be doing right now in your business.
What social media really is and how all your marketing can benefit from using it. (I'll walk you through each tool and explain what it's used for)
The 5 big myths social media "gurus" tell you about Twitter, Facebook, YouTube and LinkedIn and how to do the opposite to see success.
The 3 key areas to focus on when starting with social media. (Don't do number three and you might as well pound your head against a wall for three months).
A drop-dead simple step-by-step strategy blueprint that you can follow to begin using social media immediately. (I'll give you the slides, notes, graphics… everything).
3 Specific strategies for Facebook, Twitter and YouTube that will increase your Google ranking, drive prospects to your website and increase sales conversions.
Plus: answers to all your specific questions. (In fact, feel free to ask some questions below).
In case we haven't met before — my name is Joel Mark Witt and I'm the publisher of Folk Media. Folk Media is on pace to help over 500 small businesses create, use and profit from a solid social media strategy.
I've got a partner to help in achieving this. His name is John Lucchetti and he's the newest addition to the Folk Media team. He's an expert at online marketing and a frequent contributor to our site.
On the call, you'll be learning the same strategies we share with our private clients and which we've used to grow our own businesses.
But let me be clear … we're not talking about those complex, soul-ripping, stress-creating, zombie-state-inducing strategies that will leave you numb and unable to execute.
You see, while so called "social media gurus" tell you to "get out there – listen – and join the conversations" – they don't share a overall strategy with you to make that a reality. It's nice rhetoric – but you need a solid plan. What you may not know is that there are 3 major areas to focus on when using Twitter, Facebook, YouTube, LinkedIn and other social networking sites. The truth is – most of these sites won't be around in 3-5 years. But the strategies that we teach our clients will be. Used strategically, you can use these strategies any time, with any type of social media platform to create instant surges of sales leads, attract new clients at will, and create a steady stream of potential clients.
What we're going to focus on is a fast-start version of social media strategy that you can implement right after the call.
We'll talk about the power of strategy, the systems to use for maximum impact and results without sucking up all your time, and the blueprint for fast "guerrilla-style" social media results you can start doing right away – without hiring any "guru" or agency!
It is critical that you register for this teleseminar now

After you register, leave your most important questions about social media marketing in the comments section below. We'll answer them right here on the post.

*Photo by whiteafrican