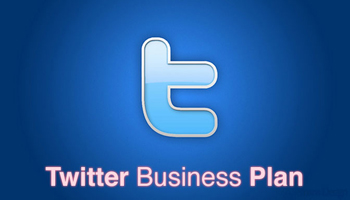 The value of Twitter comes from having a plan. Your business needs to be able to manage your Twitter presence and track your metrics and analytics.
Having a Twitter plan is the best way to increase engagement and ensure an active and interested follower base.
Step 1 – Sketch out an editorial calendar.
For those in the PR world you may have experience with this already. Plan your Tweets in advance based on company product releases, holiday sales, and major events. Literally layout a calendar on your desk and theme out the weeks and months ahead. Have a staffer then draft up 5-10 twitter posts per week based on your calendar.
Step 2 – Use a service like Hootsuite.
Hootsuite is one of the major Twitter tools you should be using for your business. It allows you the ability to schedule twitter posts and track URLs.
Take your list of Tweets and plug them into Hootsuite keeping in mind that you'll want to schedule out your Tweets at various times of day.
Step 3 – Think distribution in advance
You should think of your Twitter strategy in two parts. Part one is the distribution of your business content. Updates, alerts, specials, breaking news, and product/service announcements fit into this catagory. Refer to your editorial calendar to plan these updates. This is your baseline content.
Step 4 – Think conversation in the present
Part two of your updates should be real time conversation tweets. These are replies to people who are talking about things related to your core business, customer service follow up, and contest/question tweets.
I would recommend a 60/40 twitter post rule. Sixty percent of your business tweets can be announcements as long as 40 percent of your updates are conversational.
Step 5 – Create a Twitter landing page.
Twitter allows you to include one Web address on your main profile page. The best thing you can do is to send visitors who click on your link to a special Twitter landing page on your site.
One of the benefits to this type of page is your ability to track incoming visitors. Using Google Analytics you can count your page views and see the amount of traffic your Twitter presence is generating.
Also a Twitter specific landing page can be tailored to your Twitted audience. Have 300 dentists following you? You'll want to make sure the landing page is optimized to speak to that demographic.
Step 6 – Get buy-in
The ultimate goal for a Twitter business plan is to actually build your business. One of the best ways to do this is to get visitors to subscribe to an email newsletter. As useful as Twitter can be email is still the powerhouse marketing tool of the web.
So be sure to have a call to action on your Twitter landing page for email subscriptions. (note: here is a list of email service providers). The goal is to get buy-in from your visitors. Once you have an email, you can follow up and continue to build a relationship with these potential custmers.
For more on using Twitter for your business – subscribe to the free Folk Media Insider eNewsletter.
.
.
Joel Mark Witt is a producer, speaker, and new media leader who writes about social media and its impact in the business world. He is also the Founding Director of Folk Media. Send him an eMail: joelmarkwitt (at) folkmedia.org or follow him on Twitter.
.
Subscribe to the Folk Media Insider eNewsletter. It's a free monthly newsletter packed with tips, tools, strategies and resources to take your business to the next level online.