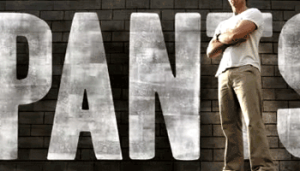 So I'm never impressed by Superbowl ads. I think the whole idea of spending millions of dollars for 30 seconds is dumb.
But if you were ever given the chance to air a Superbowl ad, I'd suggest you create one like the Dockers ad in Superbowl . No not because there were a bunch of guys running around without pants.
The brilliance of the Dockers ad was the call to action at the end. They asked you to visit a website where you could get free pants. People flocked there in droves immediately to claim their free pants.
Problem was… the server crashed under the heavy traffic with millions of people unable to get into the site.
What Dockers did wrong
They had poor planning and their servers crashed. Their website team should have known that millions of people would visit the site all at the same time.
What Dockers did right
They created a clear and compelling "call to action" and drove people to their website. When the servers were finally fixed here's what you saw.
It is basically a contest that you enter to win a free pair of Dockers pants. In the process Dockers captures the email and contact information from everyone who enters.
So this is an ad with measurable conversion goals. They can track how many people visited the site and how many people register for the contest. Once people register, their names and emails can be mailed to again and again.
It flies in the face of every Madison Avenue agency, but having a call to action is critical for your business to survive in the traditional adverting world. You don't  have the bankroll to spend on general branding. But you can spend money on measurable conversion goals.
Watch the ad here
What do you think? Do you think Dockers did the right thing in having a clear call to action with a process that captured viewers email addresses? Leave a comment below.

.
Joel Mark Witt is the Publisher of Folk Media and author of 21 Days To Twitter Leadership and How To Use Social Media To Find A Better Job. He is a producer, author, and speaker who consults with businesses and nonprofits on how to use social media in marketing and communications. Get more from Joel on Twitter.
.

Tags: call to action, Online Marketing Strategies, Traditional Advertising