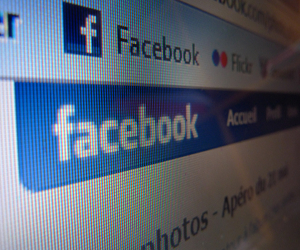 This post was written by guest blogger Michele Rempel
I recently spoke to a group of university business students and asked them, "How many of you believe that your personal presence on all social media accounts is ready for scrutiny by recruiters, potential employers or potential clients, right now?"  Only a few of the 80+ students in the audience raised their hands.  Of course, I wasn't surprised, given that they had only begun the school year and most of them were not yet seniors.
I know that I would get more raised hands if I were to ask a group of business professionals.  However, my experience has been that most business owners or employees are thinking about that question superficially and not in the way that is going to benefit them the most in this age of social media.  If you are looking for clients, customers or a new position, it's a good idea to own, manage, monitor and even dominate your personal digital presence.
Your Personal Digital Presence – Own It
This may sound crazy, but do you own your own domain name, such as www.danielstoica.com?  One of the best ways to get your personal brand and content out there is to have your own website or blog site on your own name.  Of course, some of you have a really common name, so you may have to find a variation, but consider purchasing your name as a domain if you can.  I heard Nathan Latka, a young social media phenom, tell his audience a couple of months ago that his future children will only be named whatever he can purchase as a domain.  Although that may seem a bit extreme, I understand his point.  With social media, it's easier to become your own brand than ever before.  See if your name is available at www.godaddy.com or www.1and1.com.
Your Personal Digital Presence – Manage It
The best way to ensure that your personal digital presence represents the real you is by producing your own content on the web as well as associating yourself with other people's good content.  Consider writing your own blog posts  and then linking them to your Facebook, LinkedIn and Twitter accounts.  You can set up your own blog site at www.wordpress.com, or consider having someone help you start a blog site with your own domain name. If you have a tough time writing, then you can out other people's content (giving them credit, of course) about subjects that interest you.  Find a blog post that you would like to share and then send the link to that blog post (with your own quick introduction) using an application such as www.ping.fm.  Your name gets associated with the information that you're sending, even though you didn't have to write anything.  The idea is to have your name and brand associated with appropriate content, over and over again.  When people search for you on the internet, they'll see listings of good content associated with your name.  Keep in mind that every Twitter, Facebook, LinkedIn, blog post, etc., gets indexed on the search engines.
Another way to manage your digital presence is to check up on your social media accounts regularly.  I don't mean just send out Facebook or Twitter posts; I mean check and update your personal information wherever you're being represented.  Is your information current and correct?  Have you changed your tagline, brand message, or job responsibilities?  Do you have a good photo?
Your Personal Digital Presence – Monitor It
How do you know what is being said about you or your brand? Do you Google yourself or your brand on a regular basis?  Better yet, do you have your Google alerts set so that you get an email when you're mentioned on the internet?  Set up a Google alert by going to www.google.com/alerts and you'll get an email whenever your search term gets mentioned.  Even if you don't think anyone is talking about you or your brand, you may be in for a surprise.
Your Personal Digital Presence – Dominate It
The goal of owning, managing and monitoring your personal digital presence is to ensure that you are being represented the way you want.  Posting content that represents you, your brand, service or product on all of your social media accounts will help you dominate the search engines and ensure that you can be found.  And when you are found, your name or brand will be associated with good content in listing after listing.

.


Michele Rempel is a Partner and Project Manager for Website Development and Social Media Marketing Management at Mandatek, LLC. She leverages her previous experience as an educator & administrator to effectively communicate with clients and translate their visions into website and software projects as well as social media marketing campaigns. Michele enjoys speaking and writing about social media and is also in the process of starting an additional company called Mediavine Marketing to simplify social media marketing for small businesses and individuals. Find out more about Michele on Twitter.


*Photo by Franco Bouly
Tags: branding, GoDaddy, Google Alerts, guest post, Michele Rempel, Online Presence, personal brand, Personal Image, Ping.fm, Wordpress