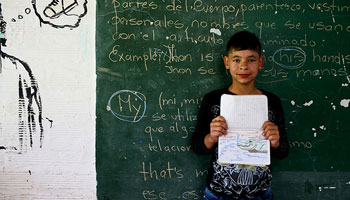 In traditional marketing a company would attach your ad to a piece of entertaining content. I Love Lucy episodes would break for commercials and you would be presented with an array of 30 and 60 second product pitches. Many call this interruption marketing and this practice continues today.
There are problems with interruption marketing
First, It's expensive. Many small businesses can't compete at this level. Purchasing TV, radio spots and billboards costs lots of money.
Second, with the internet there are more effective ways to communicate and sell your products and services.
Education marketing is the model for the 21st century
We see Oprah do it all the time. She brings a guest on her show who TEACHES you something about life, love or work. After they spend time with Oprah (going over the ways they overcame weight loss or discovered how to deal with the pain of divorce) Oprah holds up their book and sales start pouring in.
It's as if the book was an afterthought.
Now imagine if Oprah and her guests acted like Billy Mays and spent an entire hour pitching products.
Would some sell? You bet.
But she won't create instant New York Times bestsellers like she does now.
She is educating first – then selling.
How education based marketing works
Because the internet is the place people go to search for information, they are primed and eager to learn.
Your job is to create ENTERTAINING pieces of content (text, audio, video, photos) that teach something.
The selling happens after the learning.
The more niche and specific your content the better. I'm reminded of a something I wrote a long time about going Beyond The 30 Second Ad Mentality.
Take what you do and turn it into education.
If you own an insurance company, you could educate people on risk management in a fun and entertaining way. If you sell vacation homes, educate potential buyers on the culture and history of your region.
Get creative.
Today's action steps
First, develop one piece of education or training that fits nicely into your product and service offerings. Put this on your website, blog or Facebook page.
Next, let me know in the comments what your plan is for creating online educational content. Also feel free to ask any questions.
Now go take action.
This article is part of the Internet Marketing Basics series where we cover the fundamentals of internet marketing and social media.
.
Joel Mark Witt is the Publisher of Folk Media. He is a producer, author, speaker and social media marketing coach who consults with businesses and nonprofits on how to use social media in marketing and communications. Get more from Joel on Twitter or Google Buzz.
*Photo by World Bank Photo Collection
Tags: content marketing, Educational Content, Joel Mark Witt