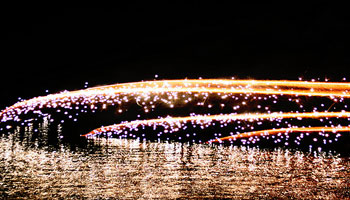 Email marketing autoresponders are powerful. But only if you know how to effectively write them. In this article, I'll show you how to write effective email marketing autoresponders. But first a story…
I know this guy who's a personal trainer. Let's assume that he's invited into a prospect's home five times over the next three weeks. What would be the best thing for him to do when he visits?
Instead of going into their house and trying to get them to sign up for his services, I'd recommend that he spends time showing them a few exercise techniques and healthy menus. After five visits, the prospect should be very excited to work with him since he's invested so much into their health.
Email marketing autoresponders give you the same opportunity to INVEST in your prospects
Why autoresponders work
Once you have a prospect's email address, follow up is the next logical and critical step.
Followup is critical.
It is critical that you follow up.
Follow up. Follow up. Follow up.
Have I mentioned follow up? 🙂
Remember that on average, a prospect must see your marketing message at least seven times before making a purchase decision.
What autoresponders can do
The best way to followup is to automate the process. Email service providers, like Aweber, have tools in place that will send out emails to new subscribers at pre-determined intervals. These are often referred to as autoresponders.
You can create a series of marketing messages that you know will communicate your products and services effectively and then have them emailed automatically.
From a technical perspective, autoreponders are simple to set up and use. Most email service providers have this built directly into their software.
The most challenging work for you is to know what to WRITE in your emails.
How to write an effective auto responder email sequence
List the most common problems your prospect faces. Then write out a series of emails that will walk them through solutions to these problems. Focus on "how to" solutions.
For example, if you are a personal trainer, don't just give your prospect encouragement to eat healthy, give them a weekly menu plan they can use to lose weight.
It depends on your audience and prospects, but a good "rule of thumb" is to have one automated email send every 3-5 days.
Today's action steps
First, if you found this post helpful, share with your friends and associates.
Next, outline your first five autoresponders. Spend time thinking about five critical problems your prospects are facing and address them.
Then, write these in a personal and helpful way.
Now go take action.
.
Joel Mark Witt is the Publisher of Folk Media. He is a producer, author, speaker and social media marketing coach who consults with businesses and nonprofits on how to use social media in marketing and communications. Get more from Joel on Twitter or Google Buzz.
*Photo by bijoubaby