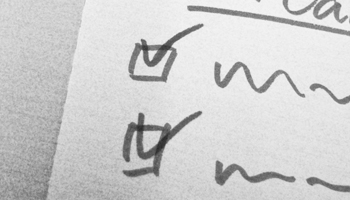 Email marketing is the best method to reach out to your prospective and current clients and to educate them about your various business offers. Before you intent to send out your emails to your clients and prospects, it is recommended to review everything in order to avoid committing any possible mistake or error. Sometimes, even the experienced email marketers can ignore to include the fundamentals of professional email marketing best practices.
This therefore nullifies the effectiveness of any email marketing campaign. By having a proper checklist, you can make sure your email drives or campaigns are covering all the areas. The below mentioned points would help in avoiding such "otherwise avoidable" errors and aid you in running a successful email campaign.
Create a gripping subject line
A boring subject line is not likely to draw the attention of your subscriber. Creating a compelling subject line is very important in any email marketing campaign. Whenever people receive your marketing email, it may be read or may be left for later viewing. Not to forget, people often delete the marketing emails as it lands in your inbox. However, by having a gripping subject line, you can appeal the readers to read your email.
Write quality content
Once you are through with a catchy subject, it's time to focus on content part of your marketing email. The body of your marketing email must be similar to what your prospective clients can apprehend from the given subject line. The content must be free from spelling and grammatical errors. The links incorporated in your email should work and must direct subscribers to proper functional web pages. Don't forget to call your prospect to action, like 'buy now', or 'learn more here' by making your links easily visible and accessible.
Choose a competent design
The design of your marketing email plays a creative role in allowing your subscribers to continue reading rather tossing it aside. Ignoring the step of creating a competent email design will fail to attract your readers. There are many free templates available over the internet which can be downloaded and used in your email marketing campaigns. Further, avoid going overboard with too many graphics as it will take some time to download at your subscriber's end.
Check your landing page
You may lose your priceless time, energy and opportunity if the landing page, which your email is directing is down, obsolete or poorly crafted. The landing page must have a professional look and feel. Additionally, it should embark a natural follow up action call as you have indicated in your marketing email content. For instance, if you have asked your reader to register for any business event, then your landing page linked over the email must have the registration form. Any other landing page will not give you the expected result.

Email marketing is an effective way of keeping your current clients posted about your various business offers. They also play a role in strengthening your relationship with your clients and prospective customers. Avoiding mistakes would help you get increased response to your call of action. This would further convert into sales which is the ultimate goal of your email marketing campaign.
.
About the author: Alyssa Clarke is a blogger who also happens to be a tech freak. She is always on a hunt for latest tech stuff and is currently looking for some cool Android apps. She is a big fan of concept gadgets and is in love with pcod, a futuristic smartphone.
*Photo by adesigna