Hi Folks,
I made a quick video tonight about some free trainings we are giving away next week.
Basically – I've been traveling for the past two months
and am now back in the groove of things ready to start
dishing out some good stuff again.
If you're on the Folk Media Insider list you'll be getting quite a
few emails from me over the next week. If you're not on the list
you can take care of that here.
But you're going to LOVE it since we'll be sharing some free
training each day to help market your business online via
social media.
.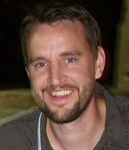 Joel Mark Witt is the Publisher of Folk Media. He is a producer, author, speaker and social media marketing coach who consults with businesses and nonprofits on how to use social media in marketing and communications. Get more from Joel on Twitter or Google Buzz.