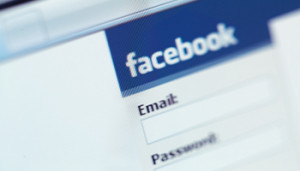 It's a new week and once again, Facebook has made some changes to its site.  Believe it or not, it's not solely about privacy settings or feed information.  Facebook has revamped its Page and "fan" process.  Before this week, a user would find a brand or business they enjoyed, such as Buffalo Wild Wings, and they could "become a fan" of that establishment.  In turn, any updates to that fan page would show up in a user's news stream, thus giving them more information about the brand or company.
However, things have changed.
In addition to the typical fan pages, Facebook has developed Community Pages.  Community Pages are less invasive, static pages that don't update information on a user's news stream.  They don't even have a wall. Instead, a Community Page will pull related information from a user's status updates and display it in the main section of the page.  For example, if I "like" the Community Page for cooking, any updates that I post with the word "cooking" in them will display on the Community Page.  Think of Twitter's Trending Topics and apply a Facebook twist – that is a Community Page.
Community Pages don't need to be about brands or organizations.  They can be about anything, from a style of music to a painter.  Once a user "likes" a particular topic, it is automatically placed into their profile under the appropriate category of interest.  For example, if I "like" cooking, "cooking" will display in my hobbies or interests section with a link back to that Community Page.
It wouldn't be a Facebook update if there weren't any privacy setting modifications.  Yes, even with this update, your privacy settings are affected.  You can choose what Community Pages you want to display on your profile and you can hide them from certain users within your network.  These settings can be easily managed through your profile editing tool.
It's too early to tell if Community Pages will work out for Facebook or its users.  Personally, I don't think its a powerful addition to the Facebook experience.  I think one of the main reasons Facebook developed Community Pages is to foster relationships between people with related interests even if they don't personally know one another.  Although I'm a social media junkie, I'm not Facebook friends with many people that I don't know.  My Facebook account is personal and private; my Twitter profile is public and professional.  I know a lot of people who run the same kind of ship. So I don't think Community Pages are going to make the Facebook experience better.  But, then again, that's just my take.
What are your thoughts?  Do you think that Facebook has hit a gold mine with Community Pages or do you think its too similar to Trending Topics?  Share with us what you think!

.


Eric Alpin is the Associate Editor of Folk Media and works for a telecommunications company in Baltimore, Md. He is a social media enthusiast, blogger, writer, and student with a passion for leadership and self-development strategies and techniques. Find out more about Eric on Twitter.



*Photo by Manda Group
Tags: Community Pages, Facebook, facebook 101, fans, pages, Social Media 101, trending topics, Twitter