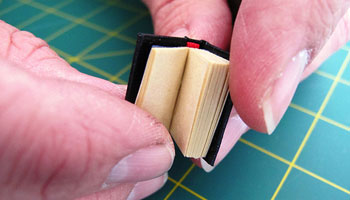 Facebook hasn't always been good about letting users know of coming changes. But they have been talking about the resizing of custom landing tabs in October 2009.

Well now it's time to get your stuff together because the changes are coming August 23. Here is Facebook's official announcement.
Facebook is saying that they will launch a new 520 pixel canvas size for all applications hosted as custom tabs.
What is changing
In essence you will have 31% less space to work with on your your custom pages. The most common custom landing tabs are FBML (Facebook Markup Language) pages that have been customized for your fan page. These have allowed companies to display full graphics, videos and links to their fans and visitors.
Until now all Facebook fan page custom tabs had have been 760 pixels wide. The vertical dimensions of the custom tabs has been unlimited.  This total area is referred to as the canvas size.
Remember – this change will only affect custom landing tabs in Facebook. It does not effect applications which are not hosted as custom tabs. Starting August 23, any customizations will have to fit within a width of 520 pixels. Canvas space is shrinking and depending on the complexity of your design, this may require time to redevelop your applications code.
How to fix your customer FBML landing tab
While Facebook is automatically resizing the canvas area – don't expect them to automatically resize your content.  Your graphics, text and other elements will look like they are running off the page unless you update the code.
To resize your Facebook custom landing tab you'll need to update the source code.  If you had a company create the custom page for you, be certain that they update the width of your tab to 520 pixels wide.
Here's a quick strategy for updating a custom fan page on a budget. If you don't have time to entirely redesign your custom page or application but want to try resizing it on your own, don't panic. John Haydon has an excellent video on his site showing you how to re-size images in your custom tab application in about 90 seconds.
Today's Action Steps
Your goal today is to get any custom landing pages fixed on your Facebook site. I've broken down three options for you…
Fix it yourself. If you are handy with HTML or FBML code, try to resize the canvas area to 520 pixels wide yourself. The vertical dimensions don't matter right now and are unlimited.
Get your designer to fix this. If you hired a design company or are currently paying a social media consultant, be sure to ask them if they've re-sized this for you. Point them to this Facebook post if needed.
You can Ask us to help you. Contact our team if you have a Facebook application which might require a redesign. Our team can provide a quote on the cost to take your existing page and shrink your design to the proper size. Send us an email to info@folkmedia.org and simply ask for a quote. Be sure to give us the URL or name of your current page so we can give you an accurate estimate.
Now pick one of these options and go take action.
.
Joel Mark Witt is the Publisher of Folk Media and author of 21 Days To Twitter Leadership. He is a producer, author, speaker and social media marketing coach who consults with businesses and nonprofits on how to use social media in marketing and communications. Get more from Joel on Twitter or Google Buzz.
*Photo by The Shopping Sherpa