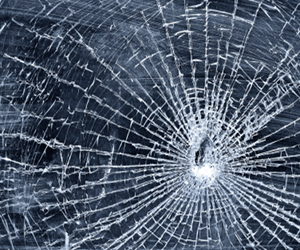 It's true; leadership books sell.  Everyone, whether its a veteran leader or a wannabe leader, wants to know the secrets to leadership.  It could be for personal or professional gain.  Any way that you look at it, leadership is a topic that attracts interest and earns serious profits.
However, most leaderships books fall short of the desired objective.  Most books don't give you information on becoming a better leader.  Instead, they tell you a few stories about how it's been done in the past and they expect you to mock Sam Walton (Wal-Mart), Peter Drucker, or Warren Buffett.  I'm not knocking those great leadership pioneers but what worked for Sam, Peter, and Warren may not work for you, me, and our cubicle neighbor.
I'd like to introduce a short series: First Class Leadership.  Instead of sharing stories, I'm going to share concepts and ideas that will work for nearly everyone.  Whether you're a leader with a title or a leader without a title, a veteran leader or a leader in progress, you'll find this data to be helpful.  Today's leaders need to be a cut above the rest and in this series, I'll tell you how to be "that" guy or gal who everyone talks about.  My hope is that this series will transform all aspects of your life and will play a major role in your development and the progression of those around you.
Without further ado, let's learn about First Class Leadership.
Growing up, we all probably played the game follow the leader.  You know, the game where you had to mimic the designated leader.  If they walked, you walked.  If they turned the corner, you turned, too.
It's a simple concept but what do you do when you get a bunch of leaders together?  What happens?  There is no longer one leader to follow so who mimics whom?
In today's society, too many companies have leaders following one head honcho.  Supervisors follow the lead of their managers.  The managers follow in the footsteps of the coordinator or director.  But, in a First Class Leadership world, leaders break the rules and follow no one.
Instead of following along like a caravan of traveling vacationers, a leader needs to step up and break the mold.  They need to reinvent the way things are done and they need to show the other leaders how to succeed.
In some cases, "leaders" have been in leadership positions for some time and have been wondering along idlely.  They've grabbed at straws, had a success here and there, and maybe even made Employee of the Month.  However, this doesn't define a leader.
A leader is the guy who is willing to stick his neck out for his team when no one else will.  A leader is the woman who buys her team lunch from her personal checking account instead of the corporate expense account.  A leader, above all, is the guy who shows appreciation for everyone he touches by having a generous and outgoing attitude – a person who will serve you, and break the mold, in a heartbeat.
Once you have broken the rules, you'll start a series of chain reactions that won't be easily halted.  First, your team will genuinely appreciate you and your efforts.  Therefore, they'll work harder and in a more cohesive fashion.  Next, other "leaders" will look at you and become jealous.  They will want your success and will begin to imitate you by breaking the rules.  Finally, you'll feel more alive and passionate about what you do because you know that you have made a substantial impact on the lives of the people you interact with each day.
Nothing shows leadership more than breaking the rules.  If you are willing to stand up, do the opposite of everyone else, and stick around for the tough consequences and conversations that follow, you're a leader.  Title or no title, you're a leader.
The first sign of a First Class Leader is their ability to break the rules.  So, here are a few things I'd like to challenge you to do:
Compliment a few of your Facebook friends or Twitter followers today.  Yes, it's not a #FollowFriday but that's breaking the rules, eh?
Recommend one or two LinkedIn connections.  Don't wait for them to recommend you first.
Do something for a coworker or friend today that you normally wouldn't do.  Stick around for their reaction, too.
Make a list of the rules present in your company and think of ways you can break them, both subtly and obviously.
Make one day a week your rule-breaking day.  This is a day, once a week, that you'll break the rules – buy someone lunch, compliment someone, reinvent a standard process, do more work than everyone else, and so on.
Being a First Class Leader and breaking the rules isn't hard, it just requires a little more effort than you'd normally give.  Be "that" person.  Go above and beyond and take a step to becoming a true First Class Leader.

.


Eric Alpin is the Associate Editor of Folk Media and works for a telecommunications company in Baltimore, Md. He is a social media enthusiast, blogger, writer, and student with a passion for leadership and self-development strategies and techniques. Find out more about Eric on Twitter.



*Photo by dlritter
Tags: breaking the rules, eric alpin, Facebook, first class leadership, leadership, LinkedIn, mentoring, Twitter