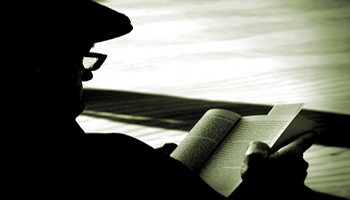 I'll be honest – there is a lot to know about social media. I consider myself to be a social media connoisseur but it is hard for me to keep up with the world of Facebook, Twitter, and blogs from time to time. However, when I do come across an interesting or valuable article, I'll bookmark it to refer to at a later date. I might use it for inspiration, reference, or sharing. Throughout the past few months, I've created quite a collection. Now it's time I share my collection with you.
I have included five articles on social media below. They are in no particular order; each article has just as much valuable information as the next. It is my hope that you will find these articles helpful and relevant to your social media campaign.
Tags: Twitter, Facebook, Social Media Marketing, Promotions
Description: Many companies are using social media outlets to promote sales offers and discounts for their brand or product. However, it's tough to get social media promotions work properly. If you're interested in improving the success of your brand on Twitter, Facebook, and other social media outlets, this is a great article to read.
Tags: Blogging, Passion, Purpose, Content Creation, Stats
Description: In a world where everyone has a blog, what separates the ideas of one person from the ideas of another? Passion. When you blog with passion and purpose, you create instant credibility for yourself and your words. Communities and formed and lives are impacted when you begin to blog with passion. If you want to have a greater impact with your blog or social media campaign, this article will offer you some guidance.
Tags: Blogging, Content Creation, Purpose
Description: People are often disappointed in the success of their blog. Most individuals and companies think that their blog will be an instant hit but that is far from the truth. A "hit blog" takes time, effort, and a community of dedicated readers who are willing to share your content with others. This article posted on ProBlogger will help you transform your blog from a regular website to a site that has meaning.
Tags: Twitter, Retweets, Marketing Strategy
Description: Twitter is a tough community at times. If you have used Twitter for any length of time, you know that it is an honor to have a post retweeted. Whether it is a fact, question, or blog post, having your content retweeted gives you a great feeling. However, retweeting doesn't simply happen. In fact, there is a bit of a science behind retweeting. If you're looking to step up your Twitter campaign and want to have your content shared, this is an article that will be helpful.
Tags: Social Media, Marketing Strategy, Facts, Facebook, Twitter
Description: There are numerous ways to market to customers through social media. However, do you know how effective your marketing strategies really are? According to this article, buying targeted ads and tweeting regularly will only get you so far. This article is a great source of relevant and helpful data that could have a huge impact on your social media campaign.
What are some articles that have proved useful in your quest to make the most out of social media?

.


Eric Alpin is the Associate Editor of Folk Media and works for a telecommunications company in Baltimore, Md. He is a social media enthusiast, blogger, writer, and student with a passion for leadership and self-development strategies and techniques. Find out more about Eric on Twitter.



*Photo by dhammza
Tags: Blogging, Content Creation, eric alpin, Facebook, Facts, Marketing Strategy, Retweets, Social Media 101, Twitter