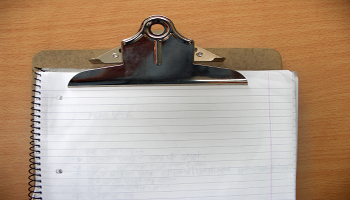 Yes, it's that time again. It's time for the 2010 United States Census. It's time for the visits, the forms, and the lying honesty. Although it may seem like a worthless survey, a census is a great way to gauge the status of the nation. The final census results provide a close estimate on the number of citizens living in the nation, average family financial information, and national budget allocation needs.
Believe it or not, a social media census can be just as useful and insightful. It can give you a big picture view of how your social media presence is progressing, something that we all forget about from time to time. If you're willing to stop, step back, and take a look at the big picture, you're well on your way to a successful social media campaign.
What is a Social Media Census?
The concept is simple. A social media census is an inventory of your social media campaign or efforts. Everything and anything is covered – blogs, Facebook, Twitter, Buzz, LinkedIn, and so on.
Why is a Social Media Census Important?
A social media census can reveal important planning, implementation, and ROI information about your social media campaign. By asking yourself a series of questions, you're able to get a firm grasp on all aspects of your approach to social media, including what you're doing right and what you may need to change.
How Do I Complete My Social Media Census?
Unfortunately, there are no set questions or documents to answer in order to complete your social media census. It's something that you need to make up on your own. However, I've included quite a long list of sample questions that will get you headed in the right direction.
The purpose of the social media census is to truly gauge the progress of your social media campaign. Consider it to be another way of looking at metrics or ROI. Your social media census should clue you in on your social media style, what you're offering to your customers, the time you dedicate to your social media campaign, and many more areas.
Each week, NFL players and coaches watch game film of their team and their next opponent. They are looking for weaknesses, strengths, and communication styles on both sides of the ball. The hope is that the information they gain from game film will help them play better against that specific opponent. Your social media census is your game film. Use it to make your social media campaign a success.
Sample Census Questions
Blogs
What blog categories have the most posts? The least?
What are some key terms and phrases I seem to repeat as I'm writing?
How often am I producing content?
How can my readers interact with me and other visitors?
What area do I focus on the most with my blog – creating content, developing community, or planning?
How long does it take me to write a blog post?
How many times do I revise my blog entries before posting?
What content produces the most responses from readers?
Social Networking
How often do I post on Twitter or Facebook?
How many followers or friends have I engaged with in the past week? Two weeks? Month?
What posts seem to strike the most conversations among my followers and friends?
What posts do I respond to the most?
What time of day do I normally post updates or tweets? What about my friends and followers?
What common interests exist among me and my friends and followers?
How do I post or tweet – web, mobile, application, etc.?
How often do I schedule posts or tweets? Am I thinking ahead or playing catch-up?
Social Media Census Action Items and Quick Points
Perform a census on one aspect of your social media campaign today. Be honest and embrace the results.
Continue analyzing as the week progresses. Document your findings and conclusions.
Partner with a friend or colleague for accountability. They can serve as a listening ear and creative mind.
A social media census should be done once or twice a year, not once a decade. Yes, they're that important.

.


Eric Alpin is the Associate Editor of Folk Media and works for a telecommunications company in Baltimore, Md. He is a social media enthusiast, blogger, writer, and student with a passion for leadership and self-development strategies and techniques. Find out more about Eric on Twitter.



*Photo by net_efekt
Tags: Campaign, Census, Metrics, Questions, Results, ROI, Social Media 101, Social Networking