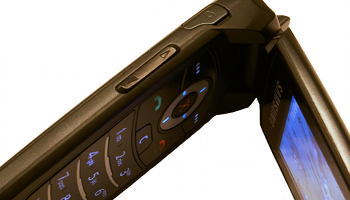 You've heard it said many times before–social media is here to stay. The personal interactions that come from social media are what customers are now craving. Big businesses, call centers, and the "everyone is the same" approach is getting less popular as time moves on. It's time to revolutionize business and gear your business toward a more personal approach and right now, social media is the way to accomplish that task.
However, have you considered mobile social media? Have you, or your bosses, even considered Twitter and Facebook applications for mobile devices, mobile versions of your blog or website, or giving your employees access to company accounts from their mobile devices? If you're sheepishly shaking your head in confusion, you're in good company. If you have thought of those things before, props to you. Either way, this post will help you gain traction in the mobile social media market.
Where is this coming from?
Big businesses and "experts" are showing us that you need to have a social media presence to stay in new age customers. Subscribers are no longer picking up to phone to have their issues fixed; they're expecting someone to help them when they gripe about service on Twitter or their blog. So why do we now need to take it a step further and go mobile?
Recent studies have found that more people are beginning to use mobile social media applications, such as the official Facebook application for the iPhone and the many Twitter apps. When your customers change the way they contact your business, you need to follow suite. Since people are no longer waiting until they get to a computer to reach you, your business needs to make a concerted effort to meet them where they are.

If you don't reach your customers when they need you, they will take their business to someone who will.
What can I do?
It may sound like the entire world is changing and that you will need to revamp your entire social media process but I'm fairly confident you have most of the elements in place to take your social media campaign to the next level.
First, make sure that you have decided on a timetable for addressing customer issues. If you are a smaller business, chance are that you don't need to give an immediate response to inquiries. However, if you're a larger business with many clients or you provide a service that people need (plumbing repair, roofing repair, etc.), you want to make sure that you can respond to customer when they need you. Design a plan for responding to customers in a timely manner, both phone and via social media.
After you have established this timeframe, begin to take steps toward actualizing this goal. For example, if you decide to respond to any customer inquiries within 24 hours, what do you need to make this happen? Do you need someone checking voicemails and Facebook each day? If your response time is 12 hours, who do you have to respond to issues in the middle of the night? Lay out a plan to make your timeframe a reality.
Finally, turn your timeframe into a guarantee for customers. Advertise that you respond to customers within 12 hours, no matter their form of contact. Make them aware of your dedication to them. If they don't know how you can serve them, they won't come to join your team.
Further Action Steps
Here are some additional steps for you to take in order to make the most from mobile social media use:
Design a mobile-friendly website. Most sites have plugins that you can install that will do this automatically for you. If customers pull you up on the go, make their experience easy.
Look into gaining access to company social media accounts from a business mobile device. If you're the head of the social media marketing department, it might be best for you to have a way of responding to customer inquiries when you're at off-site meetings or visiting clients.
Respond to this post with any comments you may have. We'd love to hear your thoughts!
Share this article via your favorite social media site.

.


Eric Alpin is the Associate Editor of Folk Media and works for a telecommunications company in Baltimore, Md. He is a social media enthusiast, blogger, writer, and student with a passion for leadership and self-development strategies and techniques. Find out more about Eric on Twitter.

*Photo by cyrillicus
Tags: Applications, apps, customer services, eric alpin, Facebook, mobile, mobile social media, serving customers, Social Media 101, Twitter