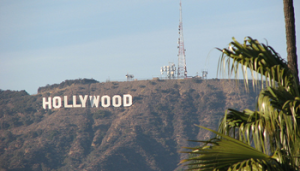 It is widely accepted that a blog should be the focal point around which a good social media marketing strategy revolves. There are a lot of great reasons and statistics to back this up, but for our purposes right now let's assume that you're already working on a killer blog with lots of great content that your audience is going to love. Now all you need to worry about is dazzling the blogosphere with your world class content and the traffic and leads will just start pouring in right? Wrong!
What this line of thinking doesn't take into account is the massive amount of competition online, and the ridiculously short attention span of today's blog readers. Great content is essential, but it isn't enough to ensure a quality experience when someone visits your blog.
The problem is that you only have about 4 seconds (or less) for some one to decide if they want to stay and read your blog or go somewhere else. Many potentially great blogs suffer from what I like to call "howmuchinfocanIcramintothispageitis". See, even that is difficult to read so imagine what happens when a potential reader's brain tries to make sense of a crowded page on a blog. That 4 seconds gets burned up really fast…you've lost them.
So how does a small business blogger ensure a quality experience when someone visits their blog? I suggest borrowing a couple of Hollywood's best marketing secrets.
In the movie business, a producer doesn't even consider looking at a script unless it has a strong log line (also called a tag line or elevator pitch). The log line is a one or two sentence summary of the entire film. The reason for this is because once the movie is made and someone asks their friend if they want to go see a new movie, their first response is usually "What's it about"? If the benefit of seeing that movie isn't apparent in a one or two sentence description, then the moviegoer will see something else. The content of the movie might be fantastic, but it's most likely going to flop at the box office.
Another example is to look at Hollywood movie posters. Good movie posters aren't cluttered with extra images (no matter how cool they might look) or unnecessary information. One glance and you can get a good idea of what the movie is about, the genre, and how you will feel when watching this movie.
Ask a friend or colleague if they can answer the following questions within 4 seconds of visiting your blog.
What is this blog about?
How am I going to benefit from spending my time reading this blog?
If they can answer those questions in 2 sentences or less, then you are on the right track and should keep cranking out your great content.
If they can't answer those questions in 2 sentences or less then it's time to get rid of all the extra images, text, widgets, links, and unnecessary clutter until they can.
Don't make the mistake of letting  your small business blog get forgotten in D-list obscurity,  just because potential readers can't quickly come up with a good reason to attend your show. Go implement these marketing secrets now and help turn your A-list content into A-list "box office receipts".

.

John Lucchetti is a social media and internet marketing expert, and frequent contributor to FolkMedia.org. He concurrently serves as media director for Ad2action.com as well as marketing director for LoveTheTruthClothing.com and eFamilyCounselor.com. Mr. Lucchetti is a self proclaimed "music junkie" who served as a past member of the Southwest Symphony Marketing Committee and past director of "Thursday Nights at the Opera House" concert series.



*Photo by jorgemir
Tags: Blog, hollywood, John Lucchetti, marketing secrets