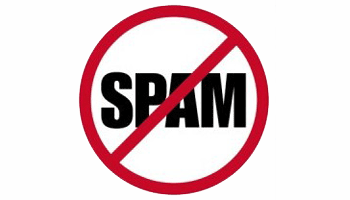 A lot of people have been asking me how to block porn and spam on Twitter. It's important to know how to do this from both a career perspective and a personal one too. Porn and spam are pockmarks on our society and the internet. With it becoming so much easier to access porn online, it's no wonder that so many people are becoming addicted to it. If you find yourself constantly visiting porn websites, it might be worth looking into how to break porn addiction to ensure that you prevent yourself from depending on these sites. However, it's not just these websites that you need to avoid, social media like Twitter has its fair share of porn. To really make it annoying, spammers and porn sites will follow you on Twitter in an effort to get you to follow them back.
The good news – Twitter is 100 percent opt in. You don't have to follow anyone. In fact, Twitter gives you the ability to block others from following you.
I would recommend that you begin blocking Twitter followers who are obviously on the service to spam you.
First, you will disassociate yourself from these scum. The last thing you need is a new client or prospect checking out who is following you and they discover a bunch of porn sites. Second, if enough people block a certain account, Twitter will usually remove the user from the service.
Watch how to block spam on Twitter in this step-by-step video:
Click here if you are having trouble seeing this video.
Give us your feedback. Let us know what is unclear and how we can help your Twitter experience. Now go take action and start blocking porn and spam.
.
Joel Mark Witt is a producer, author, and speaker who consults with businesses and nonprofits on how to use social media in marketing and communications. He is also the Founding Director of Folk Media and author of 21 Days To Twitter Leadership Send him an eMail: joelmarkwitt (at) folkmedia.org or follow him on Twitter.
.
Get the book "21 Days To Twitter Leadership" The Step-By-Step Guide To Get Twitter Followers And Position Yourself As The Leader In Your Industry In Less Than 10 Minutes Per Day.
Tags: how to, spam, Twitter, twitterleadership