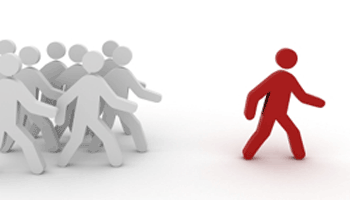 Written By Justin Kownacki
NOTE: Joel Mark Witt recorded a handy primer for anyone who's just starting to follow people on Twitter. If you haven't listened to it yet, I recommend starting there and then returning here, since we'll be tackling some more advanced topics here.
Since we all only have so much time in the day — and since you can only process so much incoming information from a constantly evolving source like Twitter — some of us need to be judicious about the number and types of people we follow. And although Twitter is, on the surface, an incredibly simple tool, everyone chooses to use it a little differently. This lack of a standard routine can make figuring out other people's Twitter habits a bit confusing, especially when you're trying to decide whether or not someone's worth following.
In that light, here are five clues that can help guide your Twitter following choices:
1. Is this a legitimate account?
First thing's first: make sure you're looking at the account of an actual person, not a porn bot or spammer. Does the profile list a photo, URL and bio? If it's missing one of these, either the user is too new to have learned the value of a fully-populated profile or something's fishy.
2. How often do they update?
Some users update all day, every day. Would that many updates be valuable for you, or would you feel overwhelmed? Other users update rarely — sometimes only once a month. Considering you're unlikely to see that lone update among the many others in your timeline, is following that person worth it?
3. How many people are they following?
The number of people someone is following is a great indicator of how interested they are in engaging with others. If a person is following less than 50 fellow users, he / she is probably only interested in using Twitter to keep up with friends and coworkers. Unless you know that person, they're unlikely to follow you back, so keep that in mind if you're expecting reciprocation.
4. What's their ratio of "followers" to "following"?
Some people unquestioningly follow everyone who follows them; their ratio of "followers" to "following" is almost completely balanced. Others (like me) only follow the people they find interesting, which means they could be followed by thousands but are only choosing to follow back a few hundred. Again, you may not receive a reciprocating followback from these people, so if you're more interested in broadcasting your ideas than hearing theirs, your interaction with this person will be unfavorably lopsided.
5. Are they interacting or broadcasting?
Does this person send a fair number of @ replies? Is he / she obviously engaged in conversations with others? Or is their timeline exclusively filled with links to their own content, or reposts of other people's links? You may still find value in a list of links, but if you prefer mutual give-and-take or answers to your questions, make sure you see evidence of those interactions in this person's behavior.
Again, everyone uses Twitter differently, so these clues may not universally apply. But hopefully they'll give you a more objective understanding of your fellow users' habits, so you can better evaluate which of them are worth your attention.
REMINDER: Don't forget, if you're not finding value in someone's tweets, you can simply unfollow them — it's nothing personal. Everyone is free to say whatever they want, but your time and attention are your own; don't give it away without getting something you want in return.

.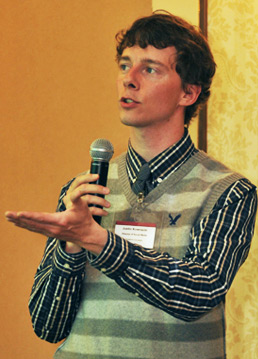 Justin Kownacki is a freelance writer, videographer and social media problem solver.  In 2003, he launched Something to Be Desired, which is now the web's longest-running sitcom.  He recently relocated from Pittsburgh to Baltimore, though he'll be back from October 9-11 for PodCamp Pittsburgh 4, which he co-founded in 2006.
.
Subscribe to the Folk Media Insider eNewsletter. It's a free newsletter packed with tips, tools, strategies and resources to take your business to the next level online.
Tags: how to twitter, Justin Kownacki