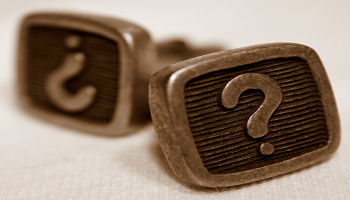 I get a lot of questions from people about the relevance of social media in their particular industry. I often hear, "Well, since I work in XYZ field, do you think it's really necessary?" and "We have a certain niche of customers and I don't think they're looking for us on Twitter. What should we do?"
At some point, every business, no matter the niche or industry, should attempt to use social media to reach new customers.
Many people think that social media is some new and improved form of marketing but it really isn't. The use of social media is just marketing where your customers hang out, just like a radio ad, billboard, or sign. There are no special tactics to use or algorithms to recite; it's marketing basics using a different medium.
You might want to see if using it will fit into your existing marketing strategies like a glove. If you're a cannabusiness considering incorporating social media, you might want to consult this industry-specific marketing guide (https://www.marijuanaseo.com/cannabis-marketing-guide/) before making a decision as there are certain methods that work better than others within this field.
However, I will tell you that social media isn't right for every business. There are some businesses that aren't ready to take the dive into Facebook, Twitter, and a blog. How do you know if you are ready to engage with your customers through social media?
Question 1: What is driving you?
The first question to determine if you're ready to embrace social media is, "What drives you?" This question is simple enough but is deeply powerful, as it is used to shape your entire philosophy on social media use.
If your answer to the question was something to deal with being like everyone else, you need to stop reading this article. Using Facebook and Twitter just because it's the "cool" thing to do isn't going to increase your sales or triple your customer awareness.
You need to have a passion for people and for growing yourself in order to focus your talents on using social media. You need to realize that the journey will be tough and unrewarding at times, just like any other marketing system, but in the end you will learn how to grow your business and influence customers. If your car isn't in the right gear, you won't move in the right direction, as it is with your drive for social media success.
Question 2: What is your plan?
Once you have determined if your motives are correct, it's time to envision a plan of action.
Social media IS NOT something you can begin and then forget about; it's not a static webpage with just informational content. The purpose of social media is to interact with customers and just like any speech or presentation, you need to develop your plan of attack. Without this plan, your run at social media won't last long.
When you formulate your plan for social media integration, remember to think about all perspectives and viewpoints. How do you want your customers to perceive your company when you join Facebook? Are your competitors on Twitter or blogging? What affect will social media have on your finances and hours worked? There are many questions you need to answer before you click the "Sign Up" button.
Question 3: What are your goals and expectations?
Measurement is key.
I'll say it one more time for those of you who missed it a few seconds ago–measurement is key.
The way you plan to measure your social media campaign is almost as important as planning your customer interactions. You NEED to measure yourself in order to gauge your progress, successes, and failures.
A good strategy is to measure your company and your key objectives before launching your social media campaign and then re-measure in certain intervals. This will give you a great taste as to what your company was doing before social media and how things are progressing after Facebook, Twitter, and blogging.
Ensure you're measuring relevant data and not only page views or fans. Dive deep into the conversations you have with customers and determine what you could have done better. What seems to be attracting the most content on your pages? How many new followers are you gaining on a weekly basis?
Not every business should sign up for social media today; some businesses aren't ready. If you are ready, I would encourage you to begin to explore your options and plan, as it will generate some serious thoughts on how to move forward. Also, if you'd like a free consultation about the landscape might look for your company's social media presence, please email me (or call 410-701-0322) and I'd be happy to help.

.


Eric Alpin is the Associate Editor of Folk Media and works for a telecommunications company in Baltimore, Md. He is a social media enthusiast, blogger, writer, and student with a passion for leadership and self-development strategies and techniques. Find out more about Eric on Twitter.

*Photo by Oberazzi
Tags: beginning social media, Blogging, eric alpin, Facebook, measurement, novice, Social Media 101, Social Media Measurement, Twitter