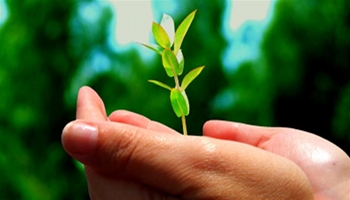 Throughout the series, we have covered many aspects of growing your tribe.  First, we discussed that knowing yourself, your tribe, and the goals of your tribe was a solid foundation for a successful movement.  Next, we learned that believing in yourself and your tribe is essential.  Without belief, no one will trust you or have passion for your ideas.
Third, we talked about building a community and how it was necessary to find a medium of interaction, encourage connection, and stay out of the way.  The fourth section discussed the idea of persevering through difficult times.  Perseverance consists of keeping the big picture in mind and always striving to move forward.  If you have implemented the ideas of the first four sections, you are well on your way to growing your tribe.
In the final part of the series, we're going to cover the aspect of growing.  Growing is the final step in the tribe building process.  As you have persevered through difficulties, you have learned a lot about yourself, your tribe, personalities, processes, and much more.  It's time to put that knowledge to good use.
The growing stage consists of three steps – assessing what you've learned, implementing new ideas, and gathering feedback.  Each step is vitally important in the growth process and will allow for your tribe to be successful in the present and in the future.
Assessing What You've Learned
It is easy to get caught in the hype of growing a tribe.  It's a great thing and is definitely something to be excited about.  Although it's an exhilarating experience, you can't forget about learning.  Learning is the only way to become a better leader and to grow your tribe.  Whether it is learning from mistakes, personality conflicts, or tribe members, it is necessary to learn.
When talking about growing a tribe, learning is the secret ingredient.  Technically, you and your tribe can make it with an unstable foundation, little belief, and a world of problems.  But, if you don't learn from all of that, your tribe will cease and your leadership abilities will be compromised.
There are a lot of moving parts to a tribe so I suggest writing down what you have learned.  Writing the information on a piece of paper or typing it in a document will allow for you to reflect on it and keep a record of it.  Plus, it allows for you to just get things out of your overworked mind.
Learn from your successes and failures.  Realize what you have done right and what you could have done better.  When you don't learn, you don't thrive.
Implementing New Ideas
Now that you have learned a thing or two about your tribe and how you got to where you are today, it's time to implement some new ideas or concepts.  When you implement new ideas, you are making a commitment to a greater future for you and your tribe.  What could be better than that?
The first step in implementing new ideas is to associate what you have learned with action steps that can be taken.  An action step is just that – a process that requires action.  For example, "creating a forum on the website" would be an action step.  It's a process that requires action.  These action steps can be completed by yourself or the tribe.
Be sure to create specific action steps.  If your action steps are vague, it will be difficult to know if you completed them.  An example of a vague action step would be "create a better website."  How do you know if the website is better?  What makes up a "better website?"
After you have created your action steps, do them.  Don't wait until next week or next month.  Do them now.  Seth Godin notes in Tribes, "The best time to change your business model is when you have momentum." (pg. 94).  You have the drive needed to complete your action steps.  If you wait, you will be disappointed that you did.
Gathering Feedback
Once you have completed your action steps, it is time to gather feedback about the changes you have made.  Feedback can sometimes be a tough pill to swallow but you must keep in mind that you are not receiving feedback for the betterment of yourself.  Instead, the feedback you gather is the the betterment of the tribe.  It's not about you; it's about them.
When you gather feedback, be sure to actually listen.  As humans, we often "check out" in the middle of a conversation if we don't like what we are hearing or if we're distracted.  Don't check out.  Godin notes, "The secret…is to listen, to value what you hear." (pg. 128)  Without listening, how do you expect to grow your tribe?
Although you will receive feedback from a variety of sources, I suggest gathering feedback form your tribe before anyone else.  Your tribe members are the individuals fighting the battle with you.  They are the people impacted by the changes you have made.  Their feedback is essential in making the processes, both old and new, work.  After receiving feedback from tribe members, solicit feedback from outsiders, experts and other leaders, if possible.  This will give you a well-rounded idea about the impact your changes have made.
Assessing what you have learned, implementing new ideas, and gathering feedback will enable you to grow yourself and your tribe.  Each process serves its own specific purpose and together, they will allow for you to execute the changes that need to be made in order to better the tribe.  Growing is essential to a tribe.  If you don't grow, you can't have an impact.
Series Conclusion
Thank you for journeying with me through this series.  I hope that it has been an eye opener and inspiration for you.  The steps to growing a tribe – knowing, believing, building, persevering, and growing – will be true no matter where you decide to lead.  All that matters is that you have made a commitment to lead.  Remember, we need you to lead us.
If you have any questions, concerns, or comments about the series, I would love to hear from you.  Feel free to email me or find me on Twitter.

.


Eric Alpin is the Associate Editor of Folk Media and works for a telecommunications company in Baltimore, Md. He is a social media enthusiast, blogger, writer, and student with a passion for leadership and self-development strategies and techniques. Find out more about Eric on Twitter.



*Photo by Thiru Murugan
Tags: Growing, leadership, networking, Seth Godin, Tribes