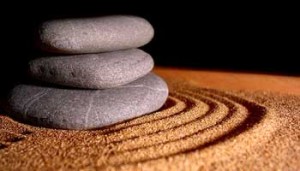 Why you need to have website goals
You've got to have a primary purpose for your small business website. Most other small businesses in your industry don't have goals set up. on their web pages and this can be a HUGE advantage for you if you know what to do differently.
The big mistake your competition is probably making (and how to avoid it)
Visit any website of your competition and notice what they do. About 90% of them will have a static site with a few facts and figures about their products or services. Some have some nice graphics and a good looking design. Most will have some form of contact information.
But only about 5% of businesses will ask visitors to join an email list or enter contact information. This brings me to the topic of primary goals…
Your primary goal on your business website  is to get a visitor to give you their email address.
Secondary goal is to get them to buy something.
Do you notice how I stress the idea of getting a visitor's contact information first? This is critical. The web has BILLIONS of pages and businesses and resources. You need to capture the contact info of any visitors when you can. Usually this is the first and only time they visit your website.
How to change the goals of your site
Here are a few quick tips to changing how you use your website.
First, think carefully about how you will capture prospects when they arrive at your site. I would recommend signing up for an email service provider and placing an opt in form on your web pages.
Your goal is not to get the visitor to say "wow – look at this great design." It is to get them to take action.
Spend some time figuring out what your main goal is. Then target all your communication, design and other elements to get people to act on that goal.
Today's action step
Spend 10 minutes going through your current site. Pay attention to the "goals" you currently have in place and ask yourself if these goals on the website line up with your current goals in your business.
If not – then what can you change to make your website perform better?
Now go take action.
.
Joel Mark Witt is the Publisher of Folk Media and author of 21 Days To Twitter Leadership. He is a producer, author, speaker and social media marketing coach who consults with businesses and nonprofits on how to use social media in marketing and communications. Get more from Joel on Twitter or Google Buzz.
*Photo by euart
Tags: conversions, email opt in box, email subscribers, Joel Mark Witt, website goals