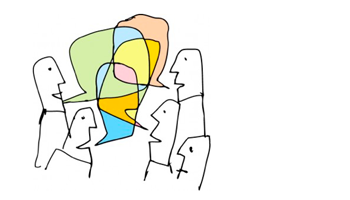 Guest Post By Kaushal R. Gandhi
Many people across the globe adore social media; some are practically hooked onto it, as it offers tremendous scope for being social. People everywhere, have begun to extensively use it, to promote their brands to an unlimited audience.
And yet, there are many people who dare not enter this spectrum, in fear of the new and all powerful medium.
Why are people afraid to introduce their brands in social media?
They worry much about how social media would treat the brand; they have worked so strenuously to build up over the years. There is a great level of uncertainty and fear that social media might bring an adverse effect on their brand image. Considering the time and energy spent on building a brand, it would only be right to think twice before embracing this new medium. But it is definitely worth a chance and has worked miraculously for brands over the world. Even if you decide to outsource the work to a PPC / SEO company, it's a good move towards creating a digital presence for your brand.
How to make use of social media to promote your brand?
Do not use old marketing styles in social media
Most brands follow the erstwhile strategies of marketing. These will however, not succeed in social media. Many people might have tried this but failed, not knowing why.
Bring in creative new ideas
The world of social media calls for creative and completely new outlook to marketing. And every brand that enters this circle must be equipped with ideas and strategies suited, for this type of a medium.
Help your brand to evolve
Moreover, it is important to remember that when using social media, you must work on evolving your brand in this new space. The communication, metrics, patterns and opportunities should be well researched and understood.
Here are some questions we should ask ourselves
Is using social media in today's world- a need or a luxury? Am I ready to venture into this new space and squeeze out the many opportunities it provides? Am I ready to take that step towards helping my brand grow further? Do I understand the growing change? Am I ready to be social?
To Conclude
The world is changing and fast. Social media is one of its new faces and has much to offer to every person and great opportunities for the growth of brands. Why not look at it as a new venue, to get our products known? It could be just another easy way to call in new customers. Question is, are we ready to do away with our skepticism? Moreover, are we ready to handle it?
.

Kaushal Gandhi is Director at Aaris Internet Solutions Pvt. Ltd. Aaris is SEO company in India. Kaushal has conceptualized SEO Traingulation Method to get desired ranking. In addition, he is also a passionate blogger and writes on diverse topics such as Search Engine Optimization, PPC Management and Social Media.