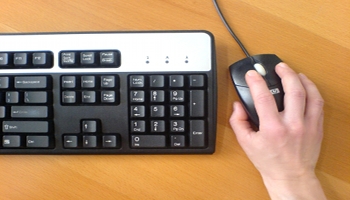 This article was written by guest blogger Chris Tompkins.
Do you have a Google Adwords campaign that is a total stinker? How about a great click rate on your ad but the conversion on your site is less than stellar? Believe me, we have all been there. This can be especially true if you have many different products you are trying to promote in different ads and then visitors become confused and don't stick around on your site. It can really leave you pulling your hair out.
This is why I suggest trying out a landing page. If done correctly, it can maximize your conversion rate and your budget. Rather than "clicking through" to your website, you will send viewers to a dynamic product/service specific landing page.
A landing page (also known as a "squeeze page") is a web page that is best used to convert leads from media and online advertising, direct mail offers, methods of promotion. You might consider using a landing page rather than your website because the landing page will sell or promote a specific product or service – the item your visitor is interested in. For example, rather than featuring all of the services you offer at your toy company like your website would, your landing page would focus only on your strategy board games for teens.
Here are some quick tips about setting up your landing page:
It should be hosted at a different domain than your business (so instead of www.thetoybox.com/teenstrategygames, the landing page domain would be simply www.teenstrategygames.com).
Since you are not confined to the design structure of your website, you have full freedom to create a new layout and design.
The copy is written to be much more compelling and sales oriented than your business site and blog in order to convert a prospect.
Offer at a minimum one or more incentive(s) to drive conversion.
Your landing page will contain (sometimes numerous) opt-in boxes that support conversion.
The most important part of the landing page is arguably the copy. When writing the copy for your landing page, keep your Google Adwords advertisement handy. Your landing page needs to be the natural progression from the prospect clicking on the ad to reaching your "landing page." Remember, in this day and age, "bait and switch" techniques are old hat.
Make sure that your headline reflects the message on your ad. For example, if your Google ad says about "The Secret to Wrinkle Free Skin" then the headline on your landing page needs to be "Want to Learn the Secret to Wrinkle Free Skin in 7 Days?"
Make sure that your landing page is full of valuable information that builds the credibility of you and your business. Make liberal use of quotes from famous clients, testimonials, video, graphs, press coverage, awards…basically anything that makes you stand out among the crowd. If you have a lot of this information to share, it could result in a long page – but not to worry. Even with longer pages, the effects can be astounding. In the same manner, short and powerful landing pages can be just as effective!
Since your page is built around an offer, there are two things you need: an attractive incentive and opt-in technology. Free evaluations, free consultations, eBooks, eCourses and reports can work wonders in terms of attracting consumers.
For a short, one screen landing page, one opt-in box is sufficient. As a rule, for every screen length, you should add one and a half opt-ins to the body copy of your landing page. This is a good measure as to how many times you should request this information. Don't worry if it seems redundant. People scan the copy on landing pages, so many times they will not read every word you have written. With that in mind, you want to make sure you don't miss one opportunity to generate a lead!
However, remember that nothing is full proof. You must keep a close eye on the effectiveness of your pages. A simple headline tweak, color change, or testimonial addition can swing the conversion rate either way. View your landing page as a "real time" experiment and make sure to install Google Analytics to track the activity. Measure one week against the next, and tweak where needed. Also, note that there is no such thing as too many squeeze pages. If you have 100 products, you can make 100 squeeze pages. Overall, the goal is to be as targeted and completely aligned with the messages of your marketing plan.

.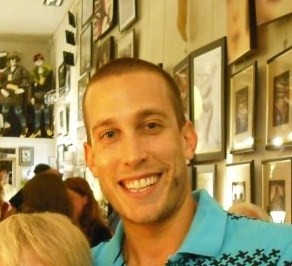 Chris is the CEO of Go! Media International, LLC – an integrated marketing firm specializing in cutting edge social media strategy and online marketing campaigns. Chris is a fundamental supporter of education in the online marketing technology sector (for companies and individuals) and speaks at national and international conferences alike. If you'd like to find out more, visit his blog or follow him on Twitter.



*Photo by PinkShot
Tags: ads, AdSense, AdWords, Analytics, Chris Tompkins, Google, Landing, Landing Pages, marketing