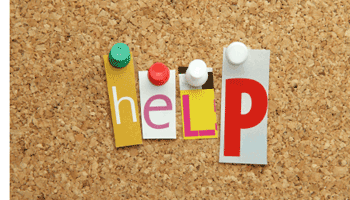 Zig Ziglar has a very famous quote:
"You Can Only Get What You Want, If You Help Enough Other People Get What They Want."
Helping other people is good
Not only is it a nice thing to do, but when you help other people you increase your own personal value.
Think about it.
Don't you remember all the people in your life who helped you get where you are today? Remember that person who introduced you to your current spouse or employer? You value those people because they gave you something.
Of course, when you help people you can also expect the law of reciprocity to take over. By doing something nice for someone they are very likely to help you. But this shouldn't be your sole motivation to be helpful. Just be helpful.
As a side benefit to helping people online, you will leave a digital legacy of your good deeds. When you leave feedback on someone's LinkedIn profile, they will obvious see it, but so will everyone else that visits their profile.
Act like a headhunter
Headhunters, those people who recruit executives to work for major corporations, get paid a ton of money. This is because they add tremendous value by connecting seasoned professionals with needy organizations. Your goal is to position yourself as a super-connector of people. We already talked about expanding your network before you need it. Acting like a headhunter goes right along with that philosophy.
Begin to seek both professionals and business owners. Look for common needs and make connections where it makes sense. I've done this on multiple occasions. I continually "interview" people I work with and figure out their strengths and talents. Recently, a friend of mine who is a CEO, was looking to fill a position at a medium size marketing and communications company. I was able to recommend an excellent staff person who was looking to find a better job.
How does this play into you getting a job?
What goes around comes around. Help enough people and you will really be helping yourself and adding value to the world.
I personally love helping connect employers with potential talent. On multiple occasions headhunters have called me to ask for staff recommendations for their clients. I know a lot of people, particularly in the social media and online marketing industry. So it is easy for me to help connect others.
Start making connections
It goes without saying that you need to know people before you can begin introducing them to each other.
Get to know people. Period.
Start building your network online and off. Connect, share, help, refer and introduce.
Over the next month see how many people you can introduce to others. Also begin recommending people. LinkedIn makes this very easy. You can write recommendations for those who are in your network. Begin making thoughtful recommendations geared toward employment. In other words, write your recommendation for a potential employer to read.
For example, if your connection is marketing professional, talk about how they improved the bottom line of company XYZ and how much they saved in the ad budget using creative PR strategies. Be specific. Don't just say "Bob is a great coworker and good guy." that does nothing to actually help Bob.
Also, don't forget to make recommendations for vendors, customers, and if you are a nonprofit, volunteers.
In addition to making online recommendations, be sure to send an email to all your contacts offering to be a referral if they ever need one.
Action steps
Go to LinkedIn and make 5 recommendations today. Be specific. If you did your homework from part 3 of this series then you have already connected with all of your Outlook and email contacts.
Repeat step one every day until you've recommended every person you've ever worked with. Be sure to make the recommendations meaningful and helpful. Don't recommend someone if you feel that you can't give them a good recommendation.
Remember, you will get what you want (a better job in this case) if you help other people get what they want. Now go take action and start changing your life.

.
Joel Mark Witt is the Publisher of Folk Media and author of 21 Days To Twitter Leadership. He is a producer, author, and speaker who consults with businesses and nonprofits on how to use social media in marketing and communications. Get more from Joel on Twitter.
.

Tags: find a job, Joel Mark Witt, LinkedIn