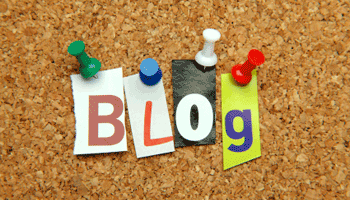 If you can't be found online, you don't exist. The first step to find a better job online is to create and maintain a personal website and presence. This is a digital record of your achievements, accomplishments, colleagues and most importantly your thought leadership.
A personal web site is at the center of all future job searches
Gone are the days when you can just mail out a few paper resumes and expect to be called in for interviews. In this new economy you need every tool at your disposal. But it's more than just using the internet for posting resumes and online job search. You need to find ways to add value and distinguish yourself from the other six billion people on the planet.
Authors like Tom Peters have been talking about building a personal brand for years. It's time for you to take this advice seriously. With the Internet you have all the tools you need at your fingertips to build your personal brand.
With a personal website, you will have the ability to write and speak on topics you know about. What you write will add value to your readers and build up your credibility in your industry or profession.
A second benefit to having a personal website is having a place online you can direct all your social media traffic. For example, let's assume you begin using a Twitter account. As you tweet, you will have somewhere to send people who want to learn more about what you have to say.
Finally, by having a personal website and presence, you are helping Google and other search engines find you. When a potential employer searches your name your website will come up in the search results.
Start building your personal website and presence with a blog
The easiest way to start a personal website is to use free blogging software. Blogs are easy to set up and use. Plus if you know how to write, you already have all the skills you need to get started. You have a lot of control over your internet presence with a blog and you own all the content you write and produce.
Google and other search engines love blogs. They see blog articles as fresh and current. Each time you write an article and post it, you are building a digital legacy for the search engines.
As you begin blogging, you will need to think about what type of articles you will write. I recommend a two-pronged approach. First, you need some baseline content. This is content that won't change with time. Articles about the history of your industry or basic principles can make up your baseline content. These give your personal website a rock solid foundation of articles that can be referenced and linked to by others for years to come.
For example, let's say assume you work in retail management. You could create and write an article about the top five needs of retail customers. Since the basic human needs of customers hasn't changed for thousands of years, this is a timeless topic and can be linked to by other websites and writers.
Secondly, you need to write some current and fresh content. These articles are typically current event driven. They show your readers you are at the forefront of your industry or market. If we continuing with the retail management example, you might write a post about the new shoplifting laws in your state. Or write an article about new retail stores opening in your city.
In addition to a personal website, I would recommend you set up and begin using a Twitter account. Then use your Twitter account to make connections and drive traffic back to your blog.
TIP: Don't make Twitter more complicated than it needs to be. Simply post one Twitter message per day and be sure to link to something valuable for your followers. There are a few tools that can help you schedule Twitter posts and monitor what is being said about you or your company.
If you are serious about using Twitter and want some step-by-step drop dead simple directions then check out the book 21 Days To Twitter Leadership.
3 Simple steps to start your personal website and presence
I'm going to make this as simple as possible for you to get started.
Set up a free blog at WordPress.com. WordPress is a great professional-looking blogging platform. It is simple to use and can be upgraded and expanded to add more features through plugins and self hosting.
Begin to write about things you can add value to your industry and market. Focus your content more on future customers than future employers. By focusing on customers and writing articles based on what they need and desire you are showing a future employee how you are concerned about their customers.
Set up a simple Twitter account for free and write an amazing profile that links back to your blog. Begin posting one Tweet per day that adds value.
Action Steps
Spent the next 10 minutes brainstorming 10 idea you could write about that will add value to customers, future employees or your industry as a whole. Take these 10 ideas and begin to write one article for each idea on your personal blog. Post at least two per week. If you do this, you will be laying a great foundation for your future and your career.
A personal website in the form of a blog will pay you dividends for years to come. Just by setting up a free blog and writing valuable articles, you are setting yourself apart from others who are competing for that next amazing position. Now go take action.

.
Joel Mark Witt is the Publisher of Folk Media and author of 21 Days To Twitter Leadership. He is a producer, author, and speaker who consults with businesses and nonprofits on how to use social media in marketing and communications. Get more from Joel on Twitter.
.
Get the book "21 Days To Twitter Leadership" The Step-By-Step Guide On How To Twitter, Get Twitter Followers And Position Yourself As The Leader In Your Industry In Less Than 10 Minutes Per Day.