I had the privilege of speaking at the 2013 Inbound Marketing Conference in Boston. Inbound was a four-day marketing experience that brings together thousands of marketers from around the globe for an annual event held in downtown Boston, Massachusetts.
My talk was about "The Art Of Foolishness."
You can see an a great summary whiteboard graphic drawn by Kelly Kingman (@kellykingman) below.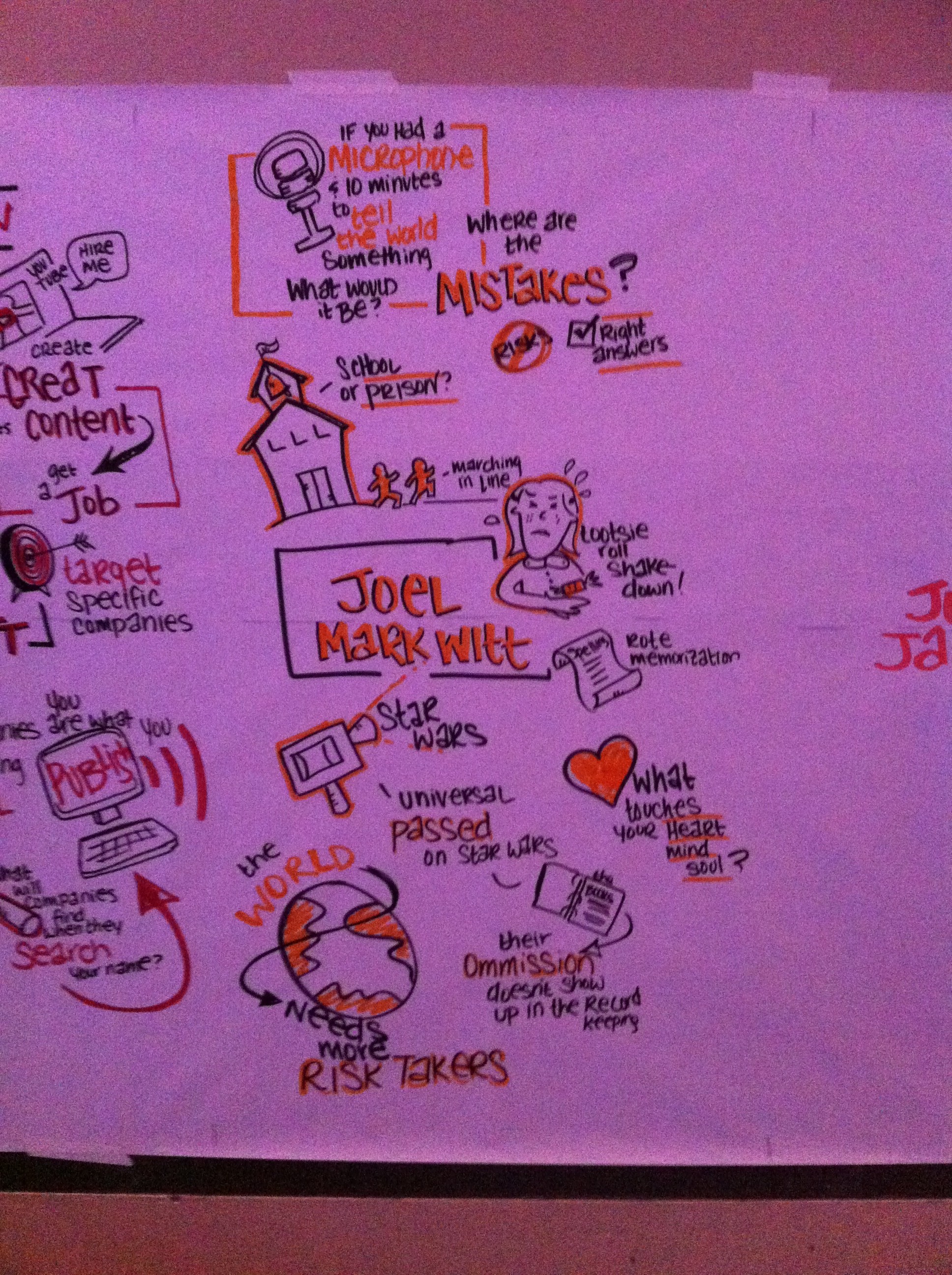 Tags: #inbound2013, inbound marketing