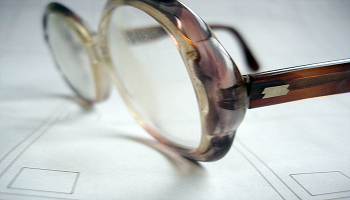 Do you often wonder what people are saying about you or your business online?  Have you ever performed a Google search for your name or business?  Sometimes the results can be humorous and at other times insightful.  Even still, this probably isn't a task that you perform on a regular basis.  It isn't something on your daily to-do list.  However, it could be beneficial to your exposure and profit margin.  So, what do you do?
The answer is Google Alerts, a free tool that alerts the user when a new Google search result is created based on a specific topic or term.  For example, if I set up an alert for Folk Media, Google will send me an email whenever a new search result for using the term "Folk Media" is created.  This result may come from a news page, such as CNN, or it could be directly from the Folk Media website.  Google Alerts removes the legwork from searching.
Google Alerts is a great tool for businesses because the gap between company and competition or customer can be shortened.  Above all else, Google Alerts can become the catalyst for company change and improvement.
Keep Your Friends Close…
Google Alerts allows for your company to have eyes everywhere on the web.  It is rare that a website would elect not to have their material indexed on Google because of the number of visitors what might visit the site.  Plain and simple, the laundry will be aired on Google – both clean and dirty.  Through Google Alerts, you could track the positive PR you're getting on the web and also the concerns your customers have about your product or business.
…But Keep Your Enemies Closer
Not only can Google Alerts give you a heads up on what your customers are saying about your company or product, the system can tell you what your competitors are doing.  Who wouldn't love to have insight into how the competition is interacting with customers and when they are expected to launch a new product?  Google Alerts can help you keep up the pace in your industry.
Odd and Ends
Google Alerts doesn't help with only customer and competitor insight, it can also help with industry standards and other information.  Five categories that deserve a Google Alerts notification might be:
Industry information
News on a specific topic or brand
New products or product rumors
Employees and contractors
Manufacturing data
Getting Started
You have some basic knowledge of Google Alerts and you're probably ready to try it out.  Follow the simple steps below to set up your searches.
1.  Visit http://alerts.google.com and sign in with your Google account.  (Don't have a Google account?  Sign up for one for free!)
2.  Create a new search by entering all of the pertinent information on the right side of the screen, including:
Search terms – This is the term or phrase you want to find online. Boolean operators are accepted in this field, meaning that values such as parentheses, AND, OR, and NOT can be included.
Type – The options are pretty self-explanatory.  "Comprehensive" includes all of the options.
How Often – Decide how often you want to receive the alert in your inbox.
Email Length – Select if you'd like to receive the top 20 or 50 results in each alert.
Deliver To – You can choose if you'd like to have the results sent to your GMail account or your Google Reader feed.
3.  Select "Create Alert" to finalize your alert settings.
If you'd like to edit or delete previously created alerts, select the option at the bottom that states, "click here to manage your alerts."
Sample Alerts
("businesses" OR "non-profits") AND ("social media" OR "Facebook" or "Twitter")
("Your Company Name" OR "Your Industry") AND ("social media" OR "Facebook" or "Twitter")
("Twitter" OR "Facebook" OR "LinkedIn" OR "YouTube") site:cnn.com OR site:foxnews.com OR site:nytimes.com OR site:washingtonpost.com
("Your Company Name" OR "Your Competitor") site:cnn.com OR site:foxnews.com OR site:nytimes.com OR site:washingtonpost.com
link:yourwebsite.com
"your company name"

.

Eric Alpin is the Associate Editor of Folk Media and works for a telecommunications company in Baltimore, Md. He is a social media enthusiast, blogger, writer, and student with a passion for leadership and self-development strategies and techniques. Find out more about Eric on Twitter.

*Photo by Panoptica…
Tags: Brand, eric alpin, Google, Google Alerts