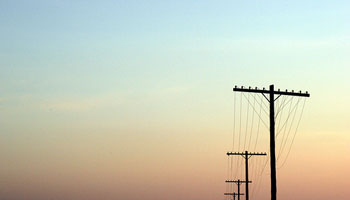 Internet marketing is about content, strategy, community and relationships… but to make all these things happen we need to use platforms and channels.
Platforms and channels allow us to interact
Twitter, Facebook, LinkedIn, MySpace, YouTube, eBooks, podcasts, email newsletters, blogs, websites, forums, membership sites, Flickr, etc are all platforms. They are channels that carry your communication.
I suggest you create a presence on multiple channels for your business, but pick one as your primary communication channel. In his book, The Sticking Point Solution, Jay Abraham calls this your "signature channel."
Why a signature channel is powerful
By choosing one communication channel to emphasize, you will build a ritual of expectation for your prospects and followers.
Gary Vaynerchuk produces quick and passionate Viddler videos. Chris Brogan writes daily on his blog. Jason Van Orden publishes weekly podcasts to iTunes. Mari Smith is very present on her Facebook page.
Do these people ONLY communicate with one channel?
No.
But they have built a ritual of expectation for their audience using one signature channel.
You can do the same thing for your business. It doesn't matter if you are a roofing contractor, dentist or a consultant. Think about how you can communicate ritualistically with your audience. What's your signature channel?
How to choose your signature channel
First, you'll need to figure out what you're comfortable doing. Some clients would die a thousand deaths if they had to get in front of a camera. Obviously they aren't using YouTube as their signature communication channel. Other people are very comfortable and great in front of a camera.
I can remember reading Laura Roeder's comments on video blogging. She's found that she doesn't enjoy writing lengthy blog posts, but video has come easily and was fun. So she's put her efforts into making videos a huge part of her communication strategy. And it works very well for her and her audience.
It's really all about your style.
What do you think makes you shine the most? How does your audience/target market typically like to receive communication?
High level business executives in their mid 60s will probably respond better to an email newsletter. College students may resonate with YouTube videos and Facebook updates.
A WORD OF ENCOURAGEMENT: You don't have to choose one thing and stick with it forever. Consider everything a test and see what works and what doesn't. Then keep doing the stuff that gets you results.
Remember, the goal is to connect with your prospects and customers, show that you are a real human that can be trusted and add then create massive value for your prospects.
Here's a short list of channels that you might consider…
Slideshare
YouTube
Podcasting
Blogging (text)
Facebook
Twitter
LinkedIn
Today's Action Step
Choose one signature communication channel and stick with it for a while to test the waters. If appropriate to the channel, I'd suggest one update each weekday for one month. I've found that most online channels lend themselves to daily updates
So – in the comments section below, let me know what channel you've decided to try this month.
Now go take action.
This article is part of the Internet Marketing Basics series where we cover the fundamentals of internet marketing and social media.
.
Joel Mark Witt is the Publisher of Folk Media. He is a producer, author, speaker and social media marketing coach who consults with businesses and nonprofits on how to use social media in marketing and communications. Get more from Joel on Twitter or Google Buzz.
*Photo by shoothead
Tags: communication channel, Joel Mark Witt, signature channel