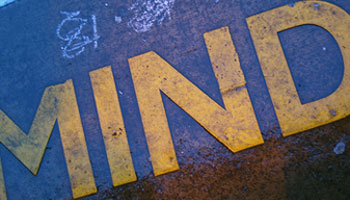 Internet marketing is more powerful than ever. By using social media to communicate with your prospects, you are able to stay top of mind every day.
Why you need to communicate often online
If you've ever been to one of those corporate sales and marketing trainings you've had it pounded into your head "it takes seven impressions before a customer will buy." While this may be true, in today's economy and business landscape, I'd say it's even more than that.
As a small business, you obviously can't afford to buy up enough radio, TV and newspaper ads to reach your prospects even five times… let alone seven or more.
But your prospects need to hear from you regularly. The good news is the internet makes the cost of reaching them very inexpensive. For the first time in the history of the world, the average small business can play like the big brands do and keep their marketing and messaging in front of people constantly.
Communication channels that work for the Internet economy
A good mix of communication with your prospects is in order. You have many tools at your disposal like email, Twitter, Facebook, blogs, online video, podcasts and a host of other social networks that seemingly pop up daily. By using all these tools you will be hitting potential customers across multiple platforms, demographics and times of day.
For example, email may be a great way to keep your company in front of someone while they are sitting at their desk. But what about when they are on their mobile phone searching for a service your business provides? Will you be top of mind then?
Two different ways to communicate online
Direct
Direct online communication includes:
emails
direct messages via Twitter and other social networks
chat
mobile texting
skype calls
These methods must be used sparingly because direct communication can get overbearing. Fortunately there is also indirect communication, which is our sweet spot for online marketing.
Indirect
Until now it wasn't possible to passively communicate with prospects. You had to always employ direct methods. Now social networks allow you to continually communicate with your prospects passively.
Because prospects choose to passively follow what you say online with social media, they are giving you permission to update them with business content. They "opt in" to read, listen or watch what you have to say.
One of the biggest mistakes that people make here is to NOT tweet or post about your personal life. I hear tons of social media consultants and professionals advise you to keep your Twitter, Facebook and blog strictly professional and don't mention your kids, spouse, hobbies etc.
I disagree. It's okay to give SOME of the mundane details of your life. People ARE interested. They want to see that you are a REAL human being.
Think about the headlines that sell magazines and reality TV. We love to see what other people are up to. We love to know who their dating, what they're wearing and when their new show or album will be released.
Obviously you won't delve into the personal (non public) side of your life. But do show people that you are a real person.
Imagine yourself always being "top of mind" for your customers
All this wasn't possible 10 years ago. But with social networking you can be on the top of your prospect's mind daily. The cost to stay in front of your audience is practically free. Imagine the power this will have for your business brand. You have the potential to be top of mind EVERY DAY. This is powerful.
Today's Action Steps
Build your daily core messaging plan. Take out a piece of paper and write down how your business can communicate daily with your followers.
Are there daily industry news sites that you can point your audience to?
Can you create a daily tip to send out on all networks?
Do you have a business that is dynamic where you could video your daily activities and post?
Do you have something interesting happening in your personal life (a big trip, graduation, marriage) that you could share with people?
The ultimate goal is to post at least ONE piece of content daily that is RELEVANT to your prospects or customers.
Now go take action.
This article is part of the Internet Marketing Basics series where we cover the fundamentals of internet marketing and social media.
.
Joel Mark Witt is the Publisher of Folk Media and author of 21 Days To Twitter Leadership. He is a producer, author, speaker and social media marketing coach who consults with businesses and nonprofits on how to use social media in marketing and communications. Get more from Joel on Twitter or Google Buzz.
*Photo by psd
Tags: Joel Mark Witt, passive marketing